---
---
Please note: this product has been relaunched as the new and improved
Lumina 3D-e
---
New! Lumina home relaunch:
Biomag Lumina 3D-e
Please note the Lumina Home is now discontinued and has been relaunched (April 2021) as the new and improved Lumina 3D-e with a wider range of options and intensities. You can find the Lumina 3D-e
here
or
contact us
for further information
Basic Package*
*Clinic upgrade not included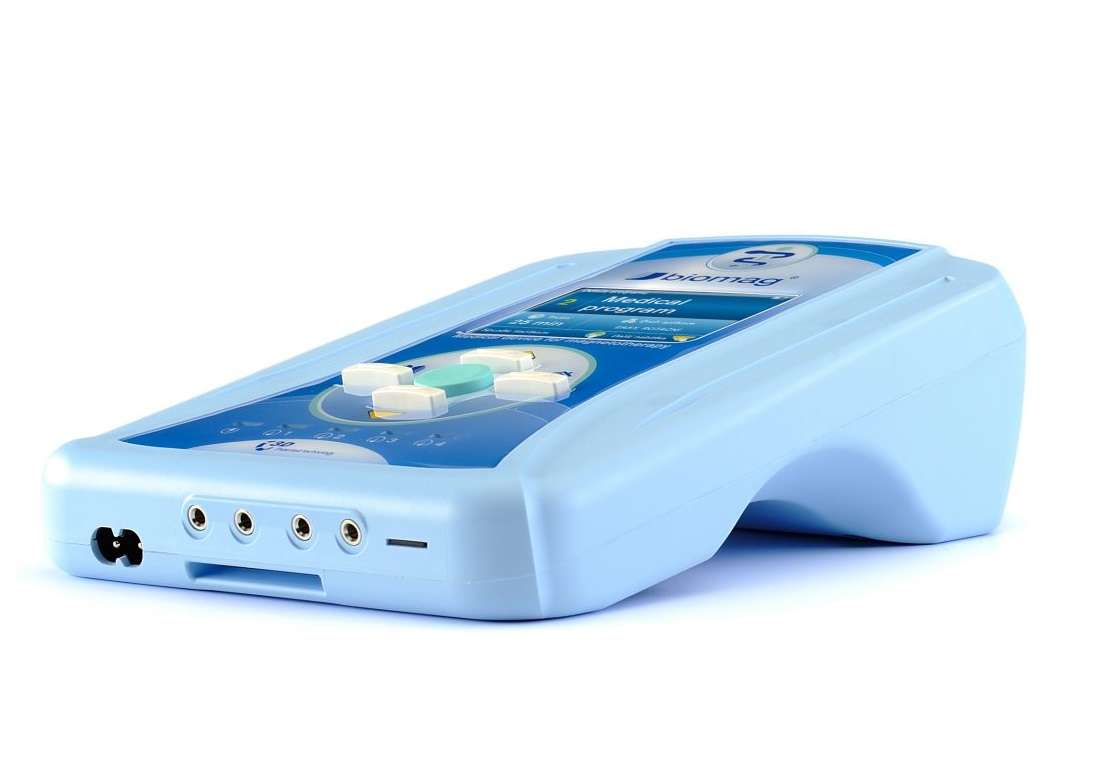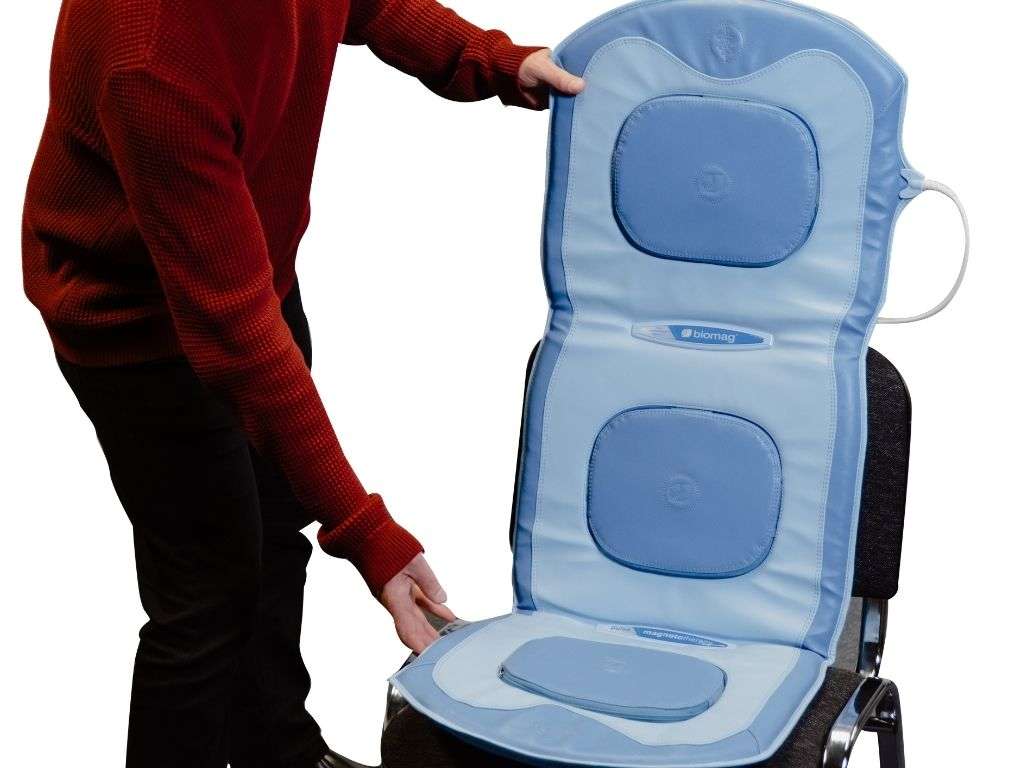 Body Mat Applicator (40 Gauss)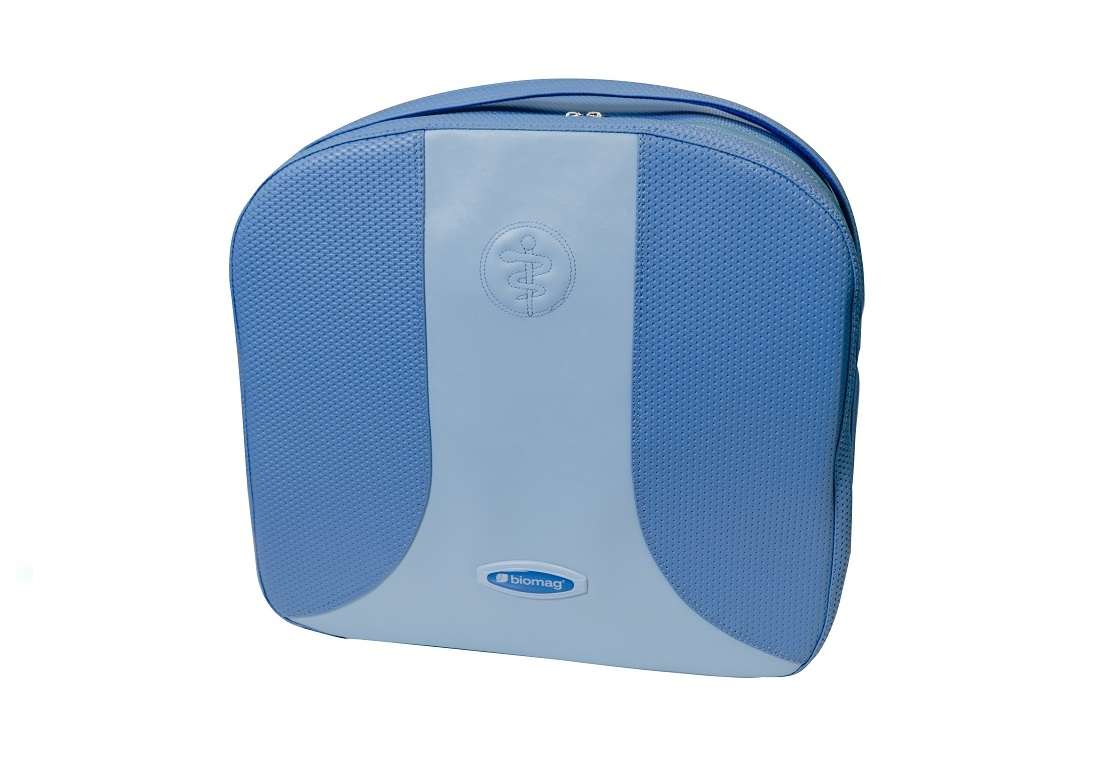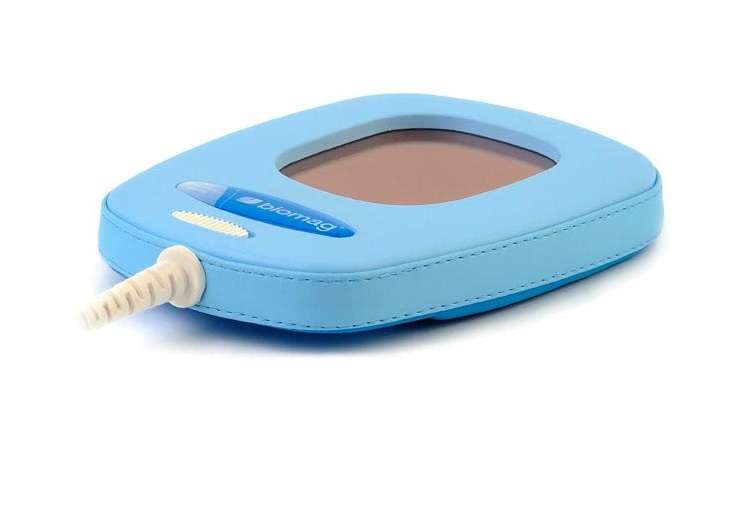 Localised medium intensity (160 Gauss) and polarised light applicator
Basic Package + Clinic Upgrade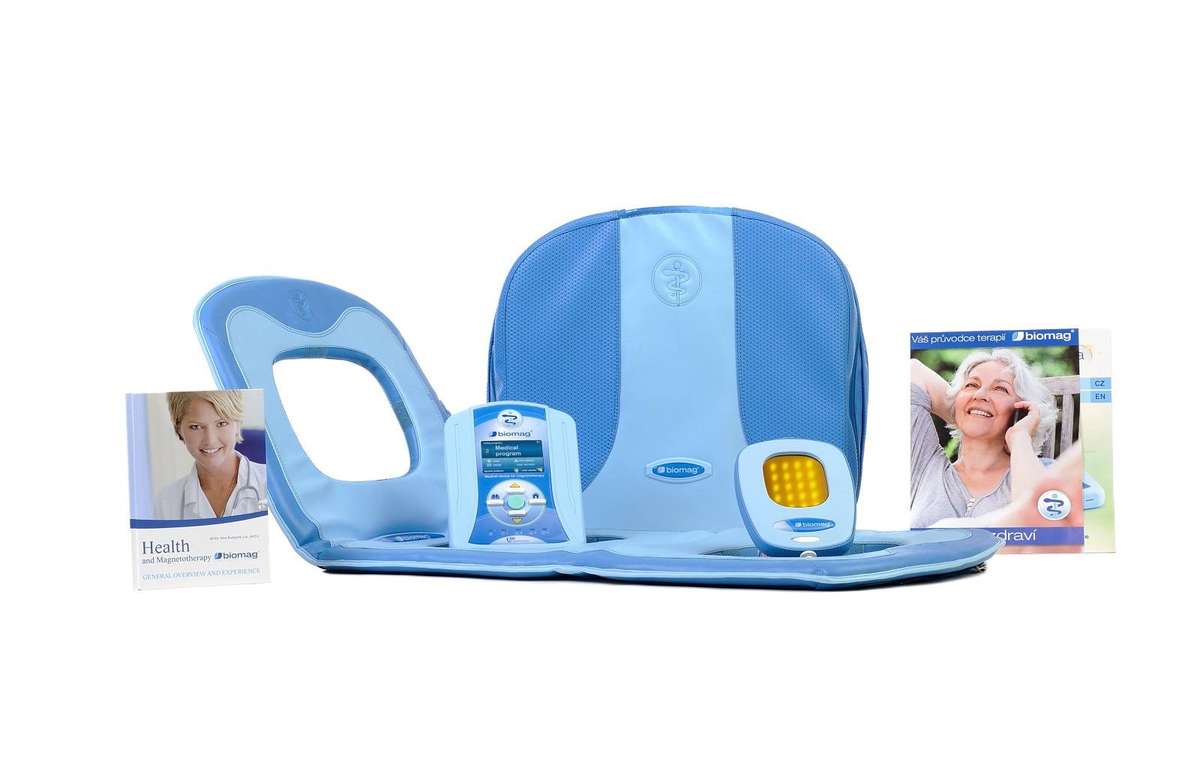 Lumina Home Basic Package
Biomag controller, body mat, polarised light applicator and carry case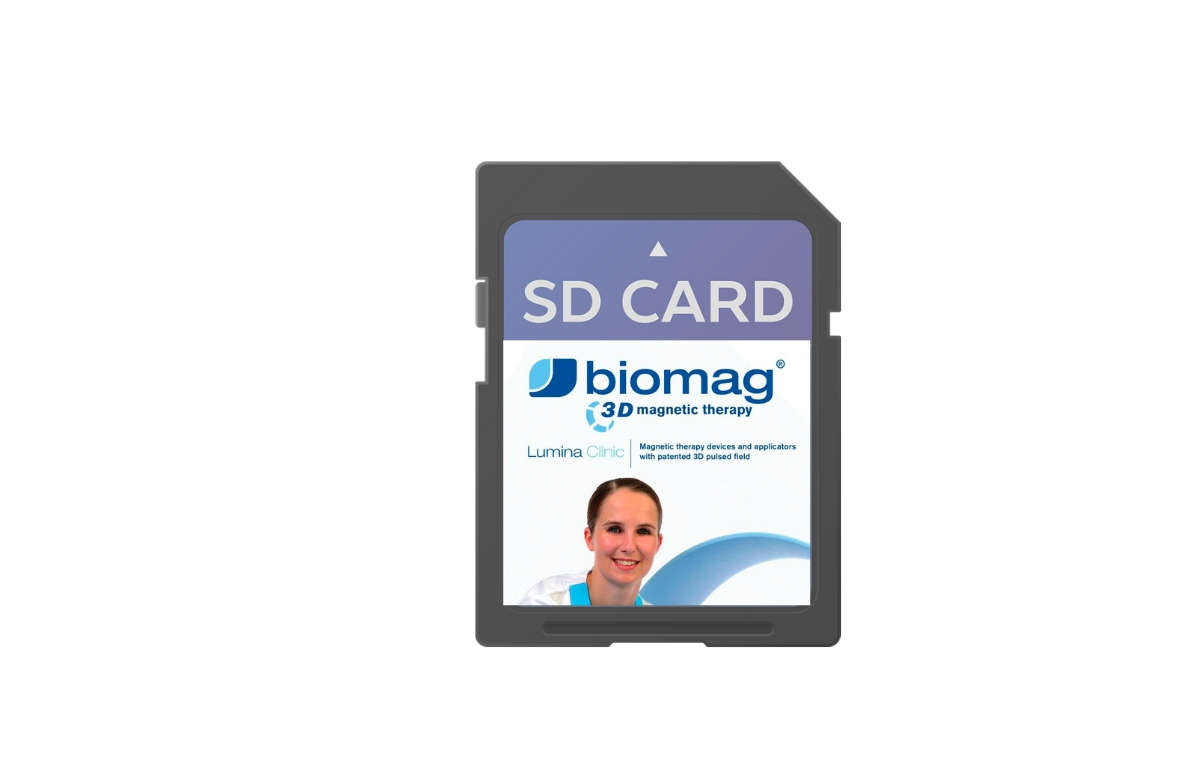 Upgrades the Lumina home to a Lumina Clinic with 107 (+1 Custom) Pre-Set Programs!
Basic Package + Full Body Mat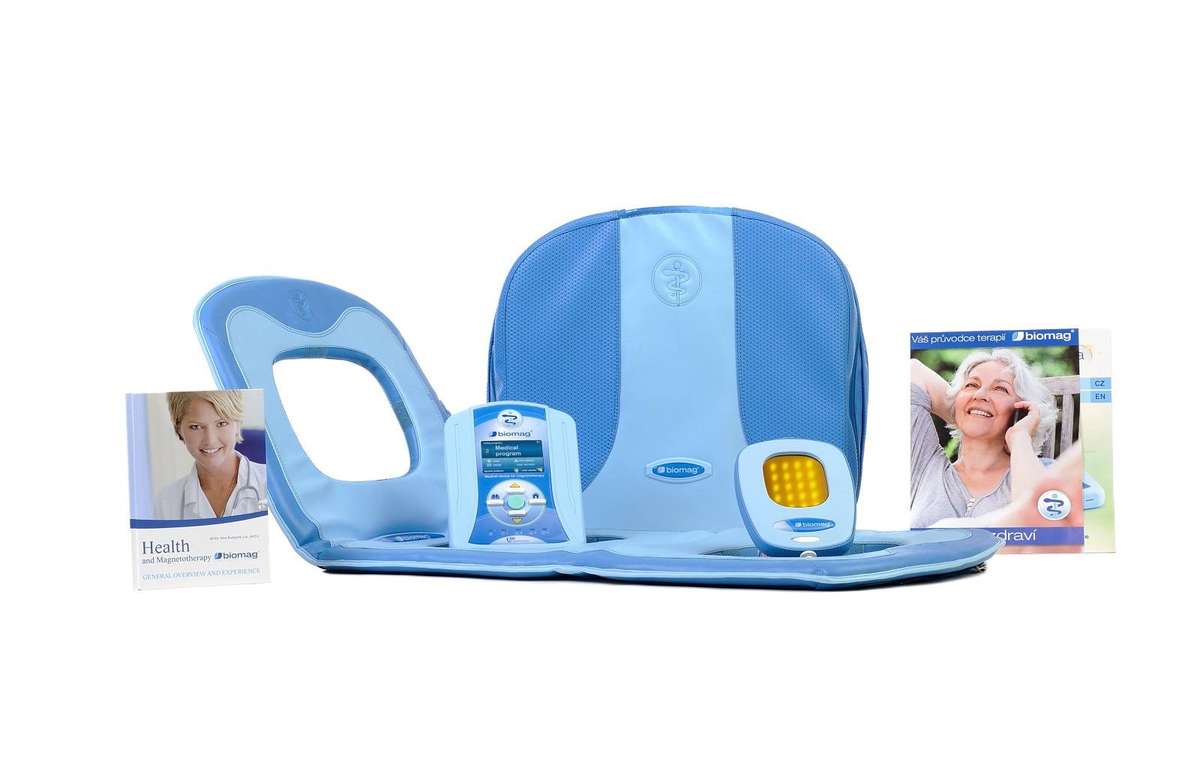 Lumina Home Basic Package
Biomag controller, body mat, polarised light applicator and carry case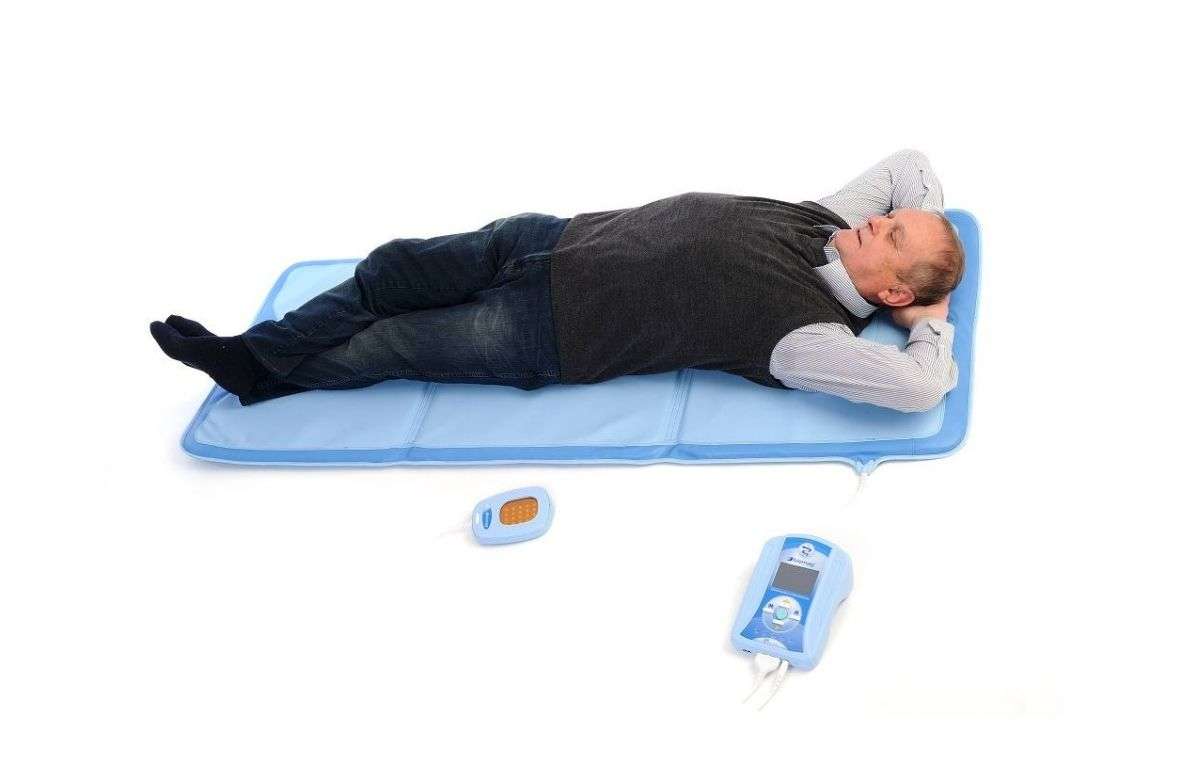 + Full Body Mat (20 Gauss)
Biomag full body mat (AL180-BIL) is ideal as an additional travel mat or for providing full body coverage. Length 180 cm x width 72 cm, weight 2.4 kg.

We include the standard body mat (135cm) with this package as the maximum intensity is higher. The body mat in the basic package is an essential part of your Biomag therapy, the full body mat (above) is an optional extra and not designed to replace it
Basic Package + High Intensity Applicator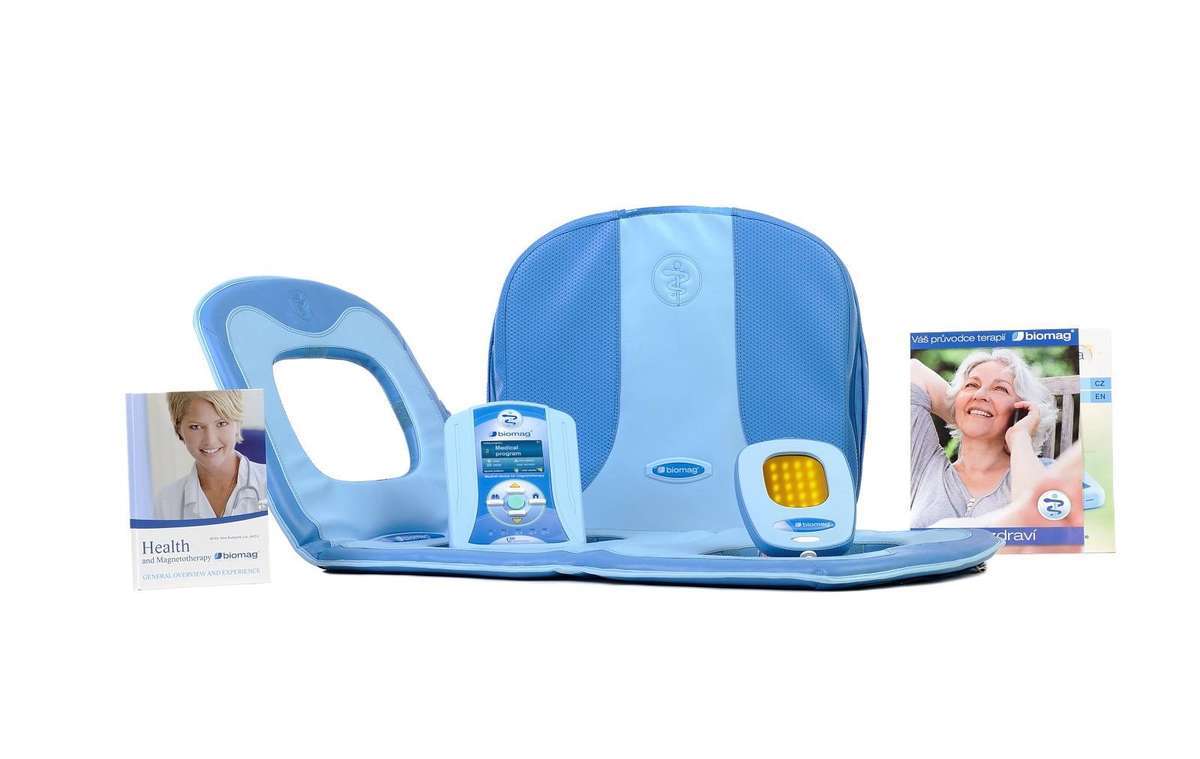 Lumina Home Basic Package
Biomag controller, body mat, polarised light applicator and carry case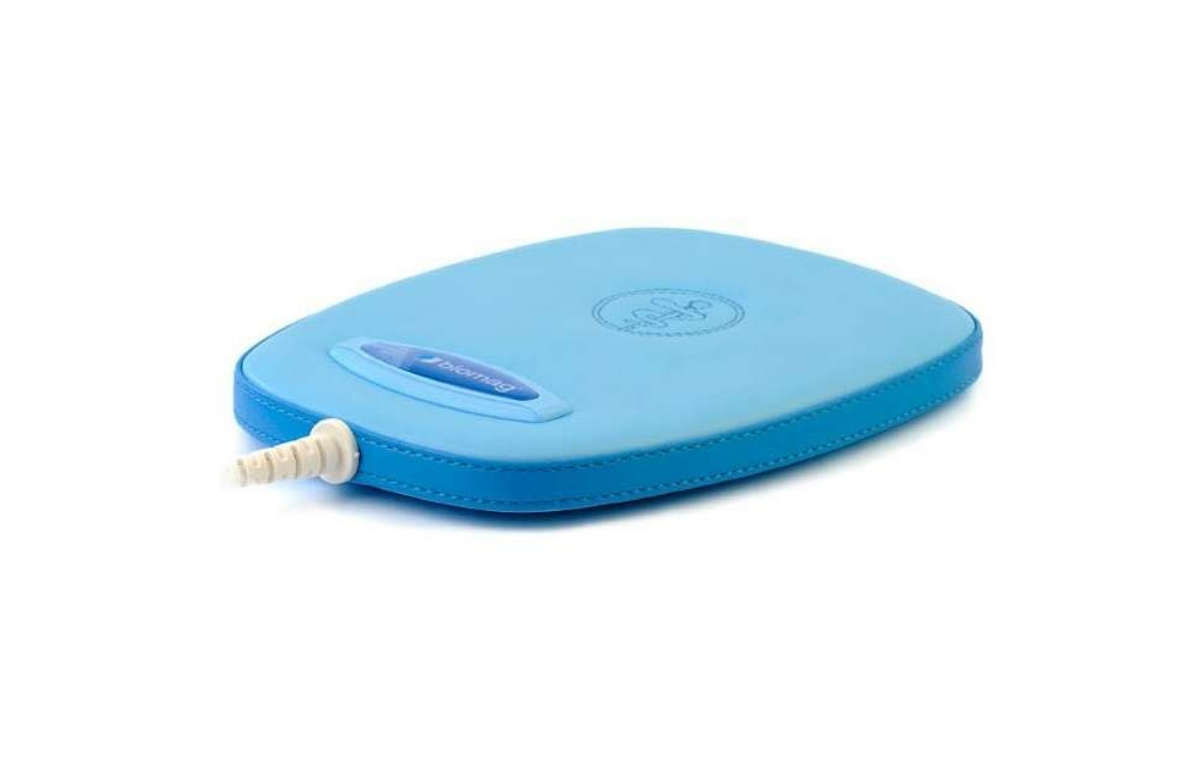 High Intensity Applicator (510 Gauss)
Width 160 mm, Length 210 mm, Height 26 mm, Weight 1,1 kg
Personalised Biomag packages
Do I need a custom package?
The
pre-made packages are our bestsellers and have everything you need.
We also have the option to create your own custom package, you can use the
individual applicators
to create your package or
contact us
with your needs.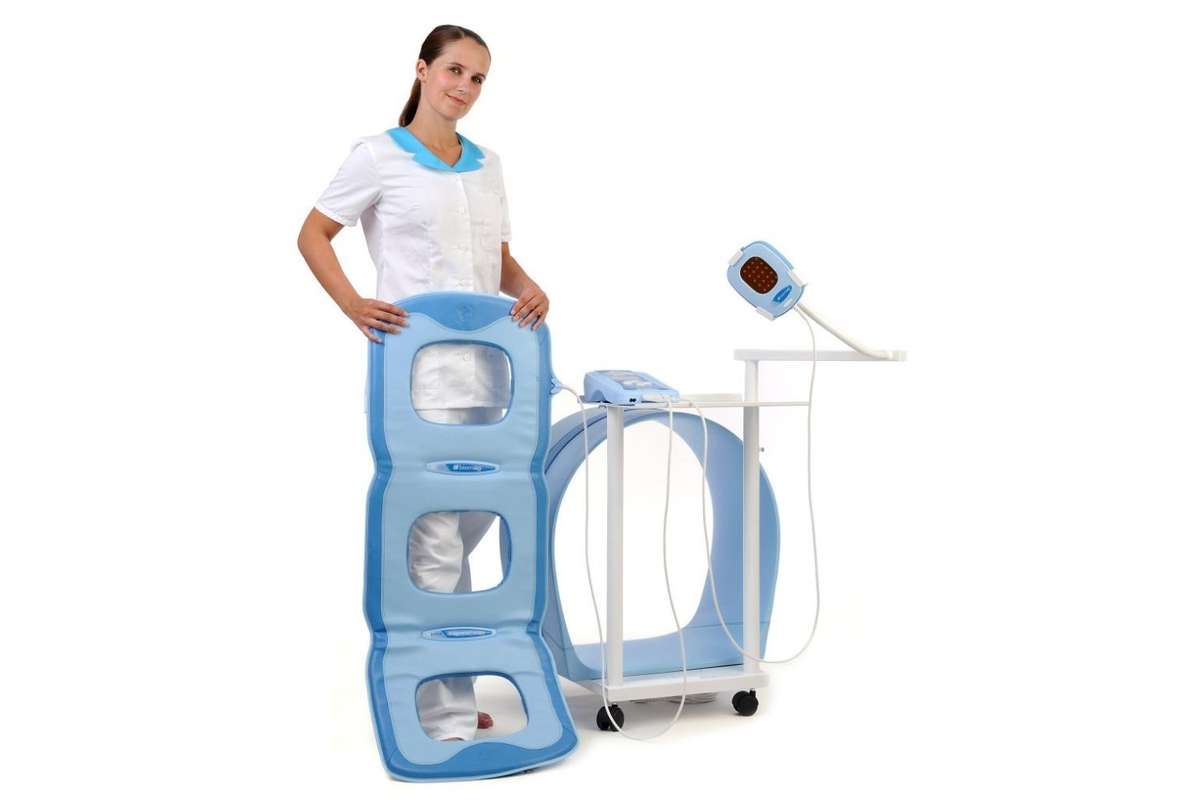 Biomag magnetic therapy devices rank among the most popular in health care. They are used in large hospitals, rehabilitation centres, spas, old peoples homes and sports clubs. All these users utilise them for faster regeneration, treating and curing problems and for improving sporting performance.


NewMed now stock the
Biomag Lumina
magnetic therapy device and this provides you with the best technology and proven treatment procedures in home care. Everyone deserves better health and therefore Biomag has developed
an affordable device with leading features
that everyone can use.
The warranty of this product is 3 years as standard. At NewMed you are in safe hands and we understand that if something goes wrong you want to have a quick and effective resolution. Your warranty is with NewMed and we will deal with the manufacturers directly to take the hassle away from you.

NewMed offer after sales support and advice on every product we sell. We pride ourselves on our excellent customer service and UK based support so if there is anything you need after purchasing a product from us, we are only a call or email away.
Found this product cheaper? NewMed make every effort to be as competitive as possible, but if you have found this device cheaper from another supplier, then ask us if we can match it. For overseas suppliers, please consider shipping, VAT and import fees, which are often high. All of these costs are paid by NewMed already with our stock, so that you don't have to.
Providing you have a chronic condition and you are buying for personal use this product qualifies for VAT exemption. If you choose the VAT exempt option your order will need to send us a completed
VAT exemption form
, we will e-mail this to you after you place your order.
Please note we cannot dispatch VAT exempt orders before we receive the VAT form
. To find out more about VAT exemption please click
here
Biomag Lumina Home- Specifications
Biomag Lumina Home
featuring top quality parameters:


Patented 3D rotary magnetic pulses
40 Gauss Body Mat
Colour touch display
4 outputs for applicators
Possibility to operate 2 programs at the same time
Frequency of generated pulses 1 – 162 Hz
Automated selection of favourite programs
Possibility to create and name user programs
Pulse shapes: pike , triangular, rounded, rectangular
Adjustable application times: 5 – 120 minutes
Audio alarm at the end of application
Supply voltage 100 – 240 V 50/60 Hz + option to connect cables compatible with the region of use
On-site usage on patients thanks to battery operation – if all four outputs are used: approx. 2 hours and 40 minutes
Device menu and application instructions in 13 world languages: English, German, Czech, Slovak, French, Italian, Polish, Portuguese, Spanish, Russian, Ukrainian, Hungarian and Vietnamese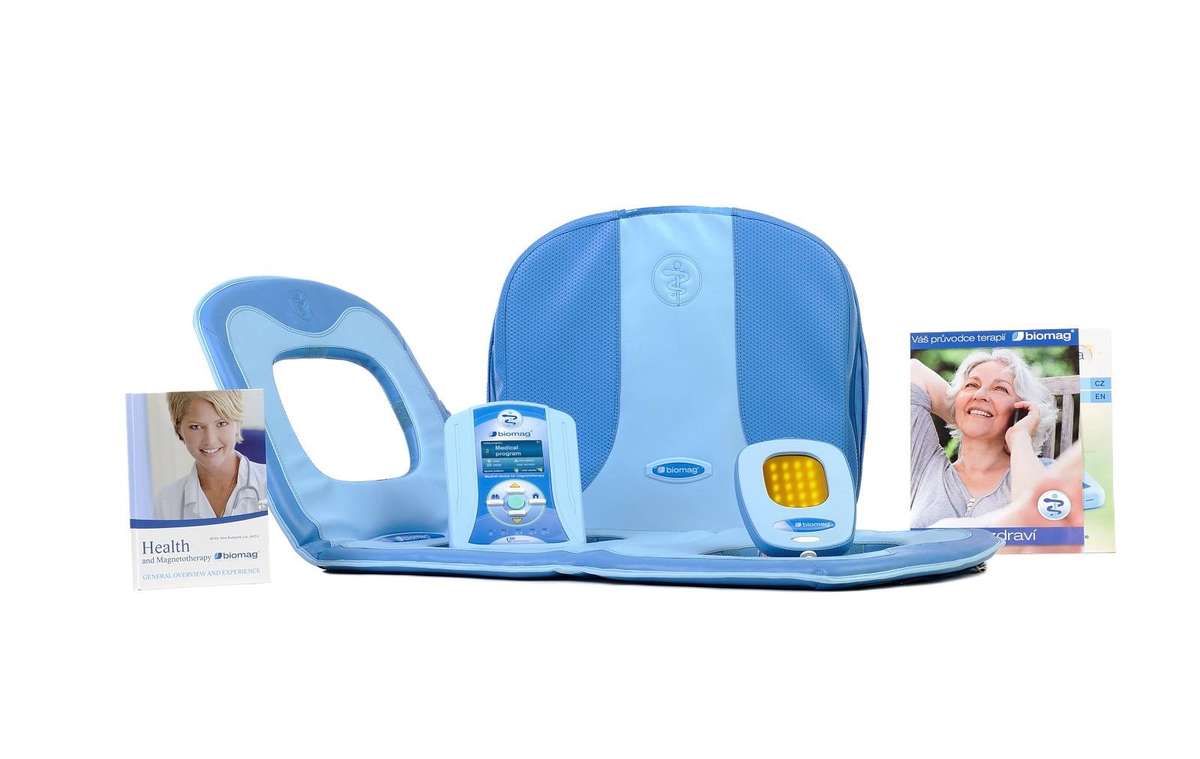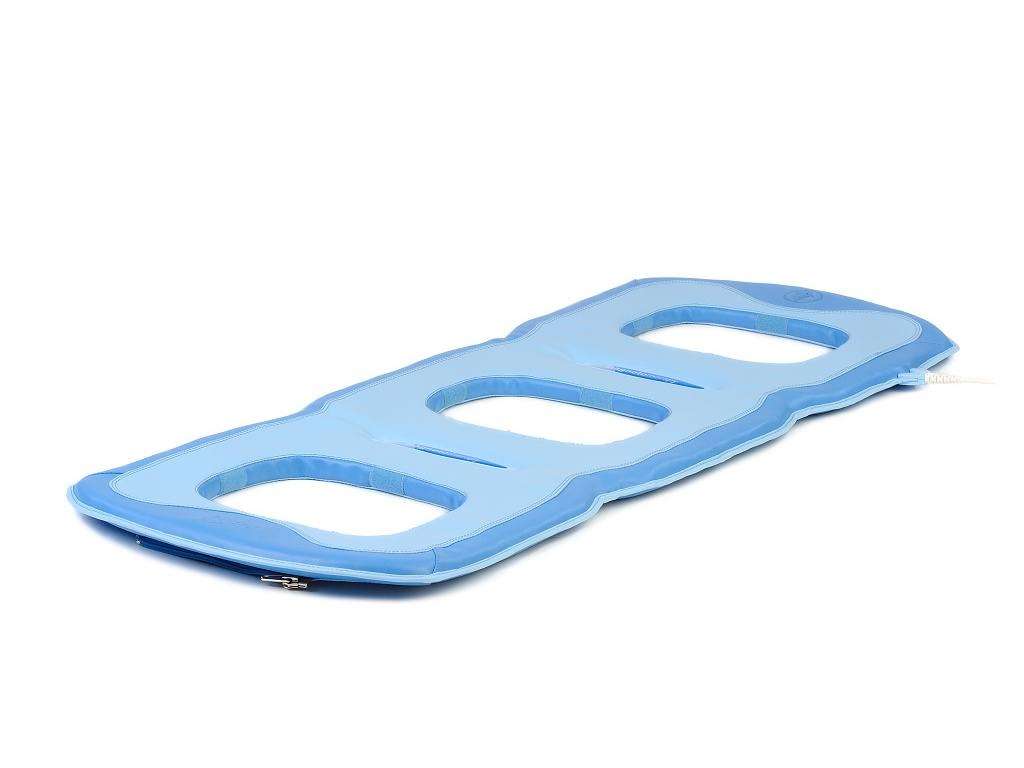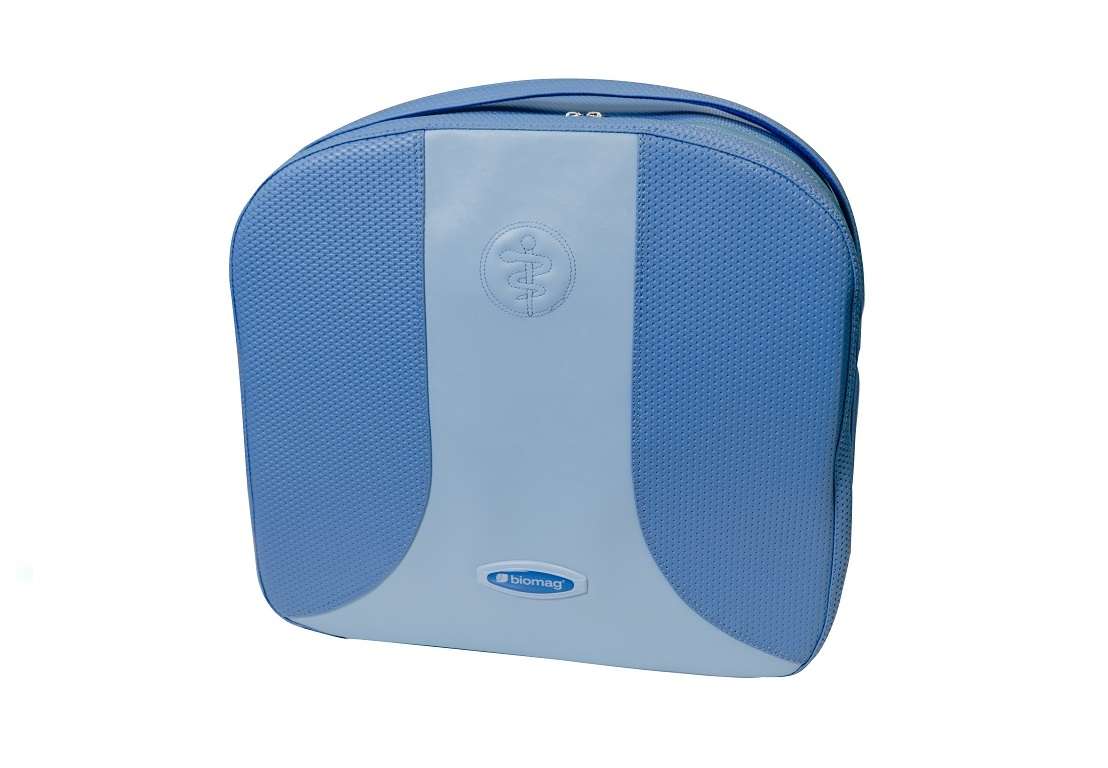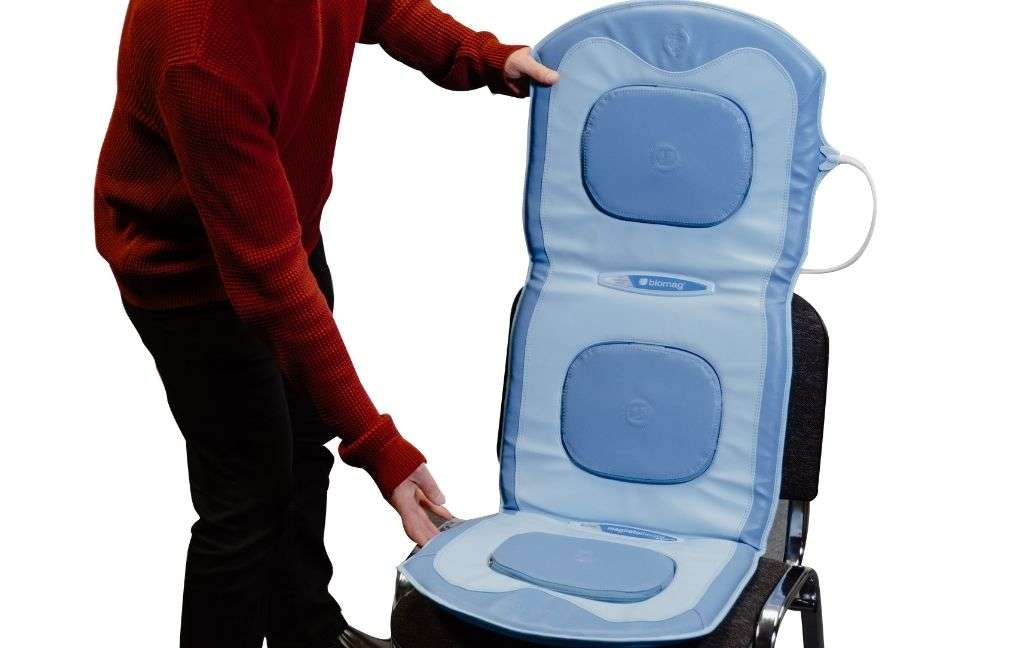 Localised Applications
The body mat can also be used for localised applications as shown below: