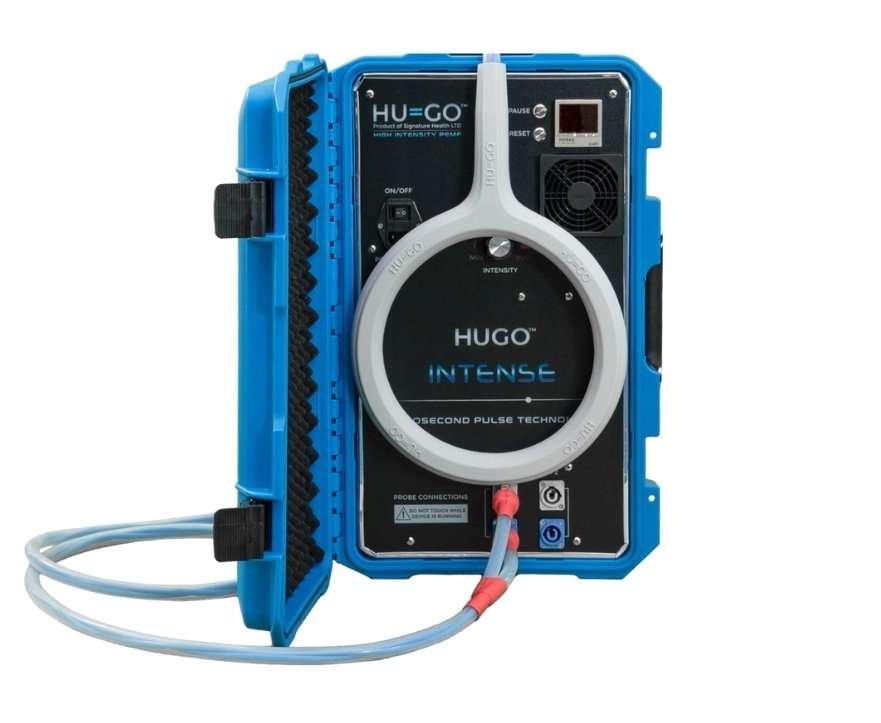 Delivering an incredible intensity range of 5000 - 7500 Gauss, the HUGO Intense is in a league of it's own! each HUGO Intense includes: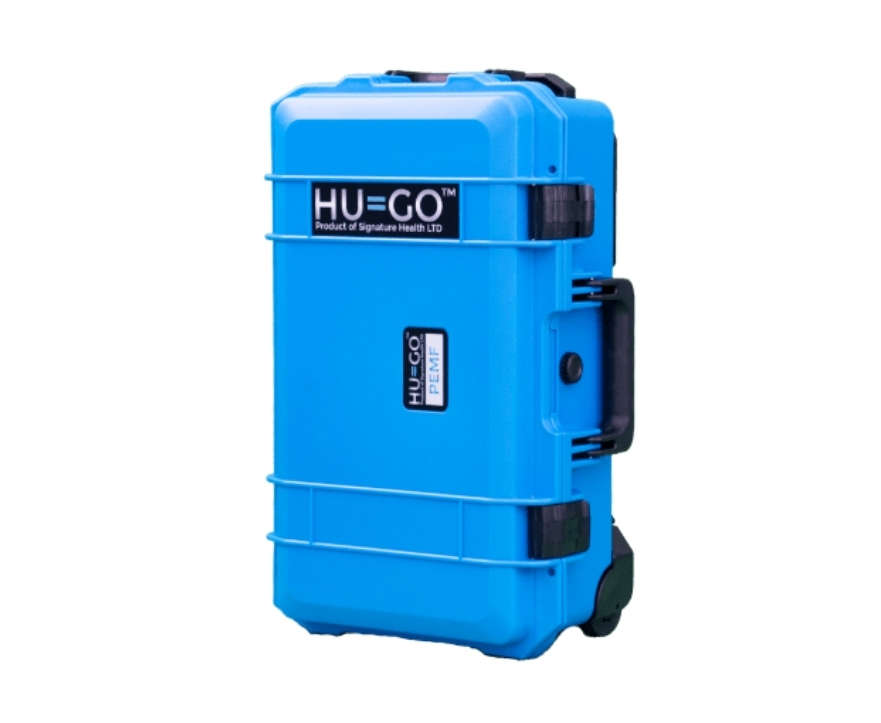 Dimensions:

L-21″- W-14″–D-10″
(54cm x 36cm x 25cm)

Weight:

44lbs (20Kg)

____

The HUGO unit is wheeled for easy transportation and can be closed for safe storage.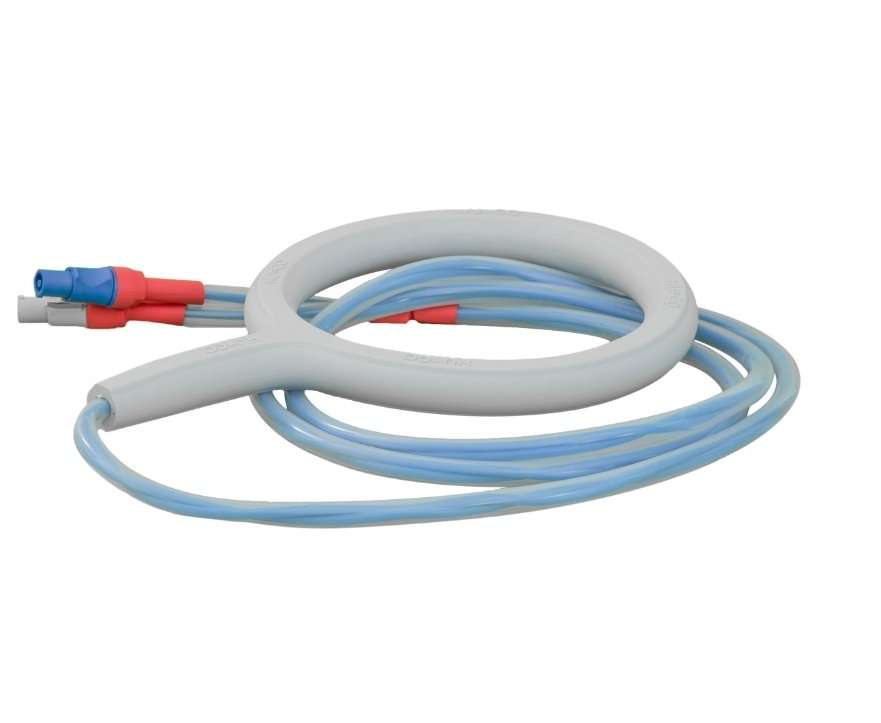 Dimensions:

10" (25cm) Diameter

____


The single loop can be moved over the body for more targeted and controlled treatments.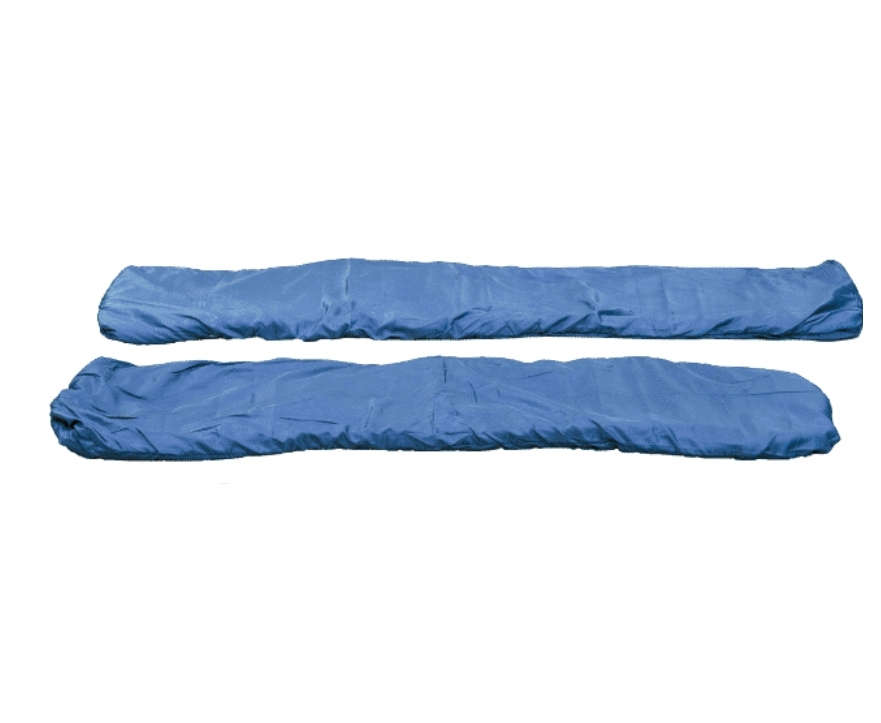 Dimensions:

Top mat: 60″ (52cm) L x 16″ (40cm) W

Bottom mat: 65″ (165cm) L x 16″ (40cm) W

____

You can place your body between the dual applicators for the ultimate full body coverage of PEMF therapy.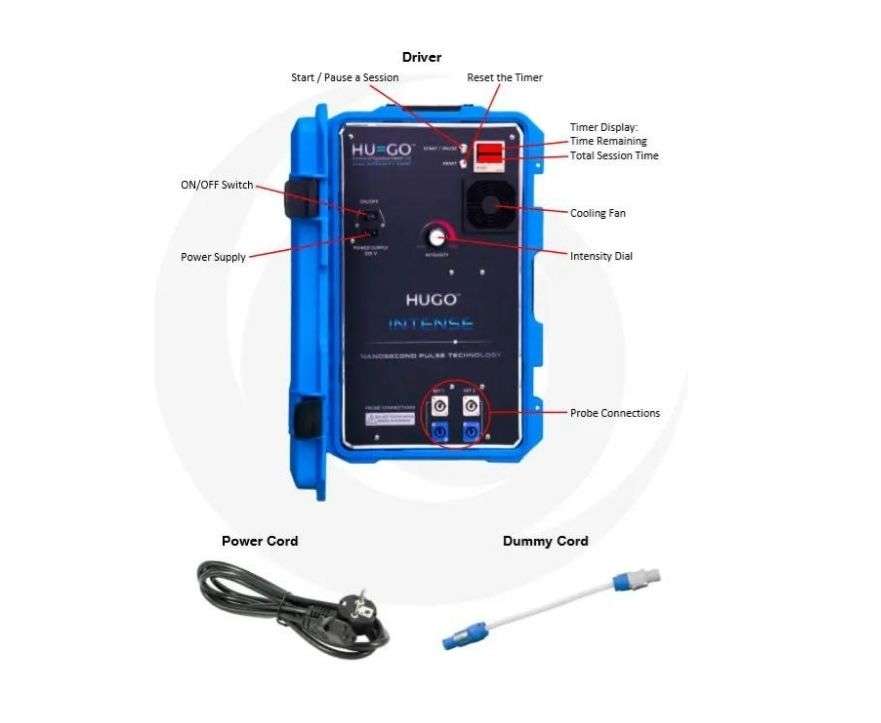 Technical Specifications


Intensity: Approx. 5,000 Gauss for single coil; Approx. 7,500 Gauss for top/bottom mats combined

Waveform: nano-second pulse

Pulse Rate: Variable

Program Duration: 12 minutes for full body

Intended Use: Home

Input Power: 230v. 2.5A 60Hz 275W

Certification: CE

Warranty: 1 Year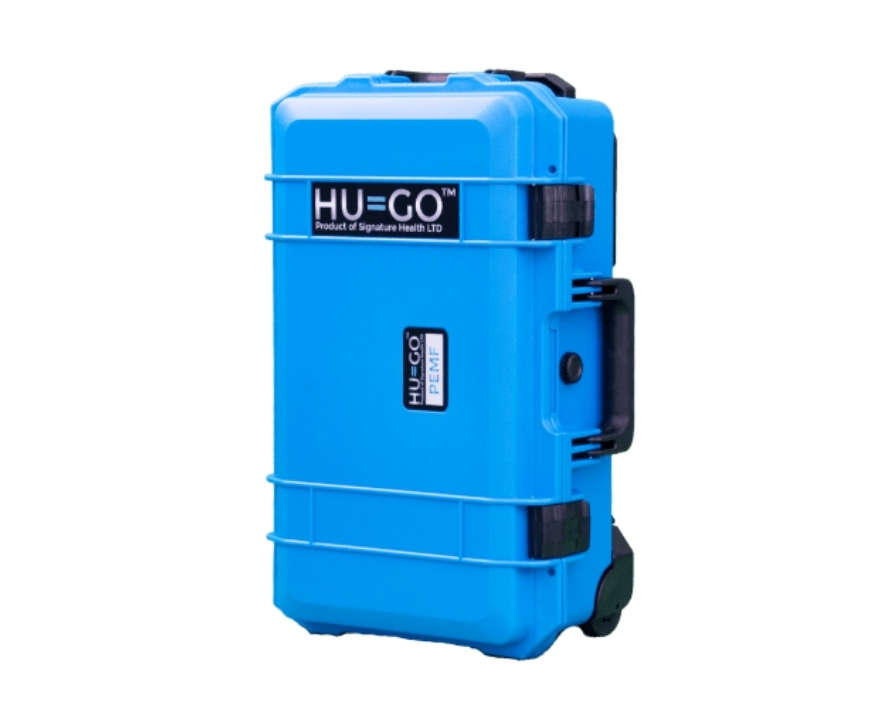 The HUGO Intense is unique in that it uses dual full body mats delivering high intensity electromagnetic field pulses above and below the body simultaneously.
Yes, there is an optional 30 minute online training session with one of our sales team with every HUGO sale.
Is the HUGO intense suitable for a clinic?
No, the HUGO intense is designed for personal and home use, the HUGO pro is designed for professionals.
Are the HUGO devices eligible for the VAT exemption scheme?
Unfortunately the HUGO devices are not eligible for the UK VAT exemption scheme. The listed prices include UK VAT (Which will be removed at checkout if your shipping address is outside the UK)