Uses a running pulsed magnetic field in the prevention of joint diseases and their treatment during the subacute period, rehabilitation after injuries (including fractures).
Sets special parameters on a running pulsed magnetic field, suitable for the treatment of children one month of age and older.

Interacts by static magnetic field on the body. The device enables to stop an attack of a disease, ALMAG ACTIVE can be used while acute phrase of a disease, that is rare for physiotherapy.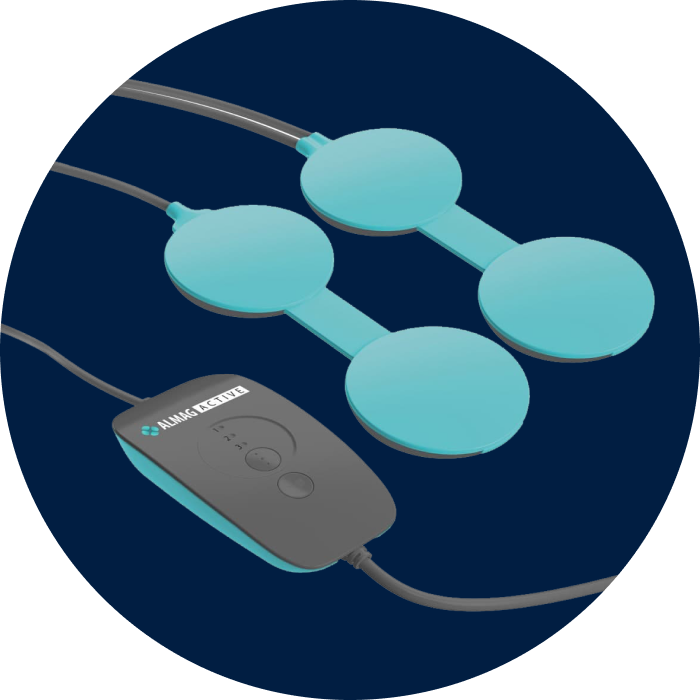 ALMAG ACTIVE is a portable at-home PEMF device for relief of acute back and joint pain. Benefits include:
Reduction of the inflammation and pain
Improved joint function
Increased freedom of movement
Using ALMAG ACTIVE helps you to return to an active life!
~120V (+6V; -10V) at 60Hz

≤55 VA for a 120-V version
142x75x35 for a control unit

890x88x18 for an emitter
20±6mT/200±60 Gauss for basic mode;

8±2mT/80±20 Gauss for pediatric mode;

6±2mT/60±20 Gauss for analgetic mode.