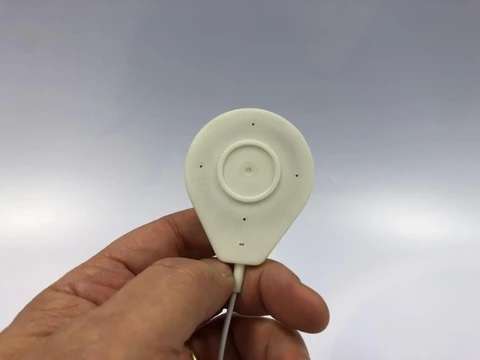 All of our FlexPulse units are supplied with a UK plug and the brand new and improved longer-life applicators:


Waveform
| Trapezoidal
Frequency Range
| 3 - 1,000 Hz
Maximum Intensity
| 200 gauss (20,000 uT)
Number of Programs
| 6
Program Duration
| 10 - 60 minutes or continuous
Power
| Internal Rechargeable Battery
Weight
| 0.6 lbs
Control Unit
| 11.43cm x 6.35cm x 2.5cm
Coil Applicator
| 5cm x 6.35cm
Warranty
| 2 Years - (Control Unit) 6 Months - (
Coil Applicator
)
Find out more about PEMF therapy..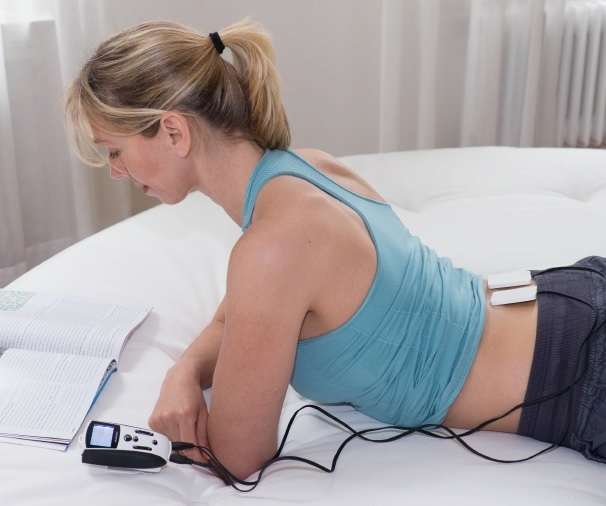 PEMF stands for Pulsed ElectroMagnetic Fields. Put simply PEMF therapy is a form of magnetic therapy using ElectroMagnetic fields generated by copper coils. It targets the body at a cellular level, helping with a variety of disorders, diseases, conditions and injuries, through a wide range of applications.

PEMF is applied at home and is a safe and effective treatment for many conditions.

There are already over 7000 clinical trials using PEMF therapy and although it has many applications it is most widely used for pain management, improving sleep and relaxation.


Why invest in a PEMF device?
PEMF systems are a far better investment than other devices such as TENS which use electrical impulses on the surface and at best can only mask your symptoms. The FlexPulse generates a high intensity magnetic fields which can safely and therapeutically penetrate through muscle and tissue and affect individual cells.
How does it work?
The FlexPulse™ is a portable PEMF system. Made in Germany, this device has a relatively high intensity and variable frequency sets to help cover a wide range of health needs. There are 6 programs, for use with everything from pain to sleep to mood stabilization. Its rechargeable battery and LED screen make it very easy to use.


A completely portable, battery-powered PEMF device. It is intended for local use although it is expected to have systemic effects. This device has specially-selected frequencies to be able to address a wide variety of health concerns.


Better than TENS! PEMF therapy has a far larger treatment area....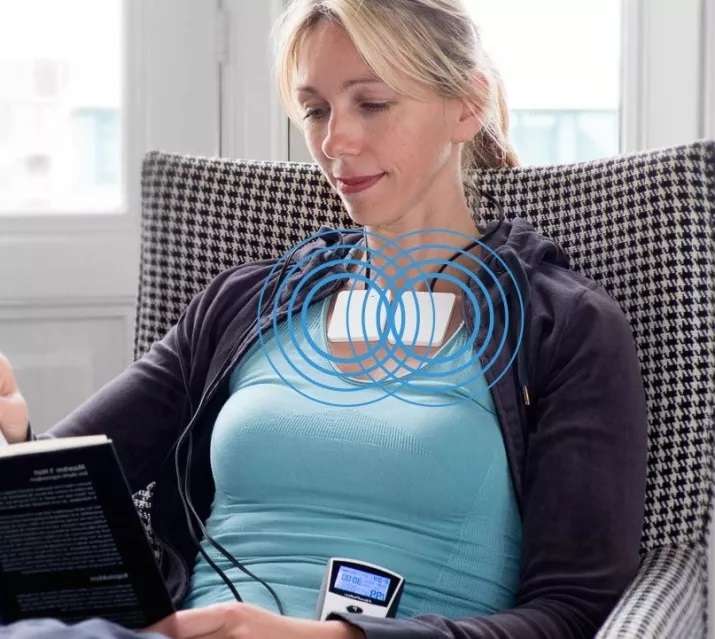 Unlike cheap TENS devices which work on the surface of the skin to block pain signals, Pulsed ElectroMagnetic fields (PEMF) work through clothing and muscle tissue and have a far larger treatment area.

The FlexPulse has a treatment area around the coils which is roughly the same diameter as a beach ball ( 17in / 43cm) so the therapy will work on the surrounding area.
The FlexPulse includes everything you need for localised high intensity PEMF therapy, find out more below..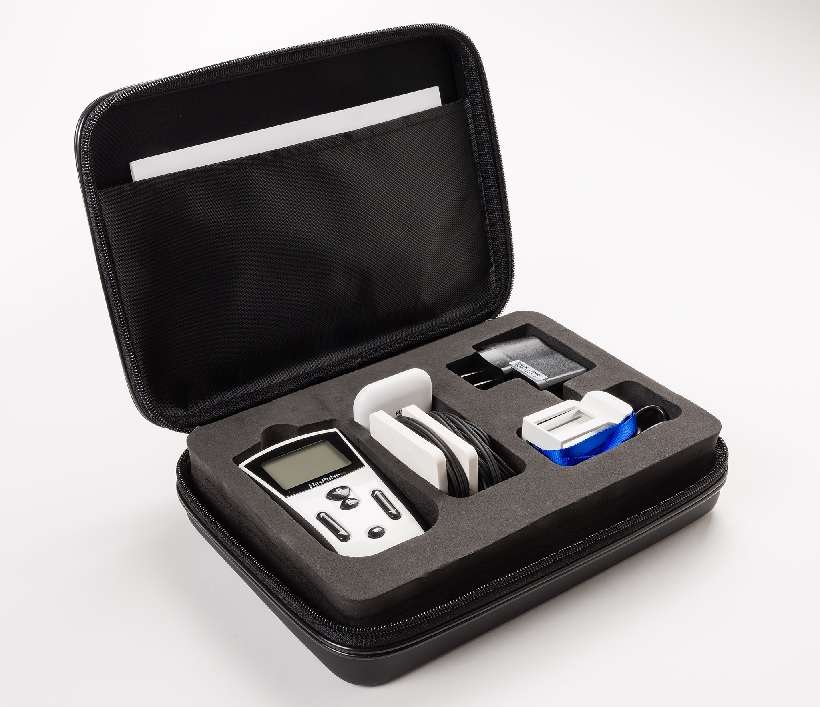 1 x Control unit


2 x Copper Coil Applicators


1 x Battery Charger


1 x Belt clip


1 x Magnetic Field Detector


1 x Travel case
Warranty and Support
The warranty of this product is 2 years as standard (6 months for the coil) At NewMed you are in safe hands and we understand that if something goes wrong you want to have a quick and effective resolution. Your warranty is with NewMed and we will deal with the manufacturers directly to take the hassle away from you. NewMed offer after sales support and advice on every product we sell. We pride ourselves on our excellent customer service and UK based support so if there is anything you need after purchasing a product from us, we are only a call or email away.


We Price Match!
Found this product cheaper? NewMed make every effort to be as competitive as possible, but if you have found this device cheaper from another supplier, then ask us if we can match it. For overseas suppliers, please consider shipping, VAT and import fees, which are often high. All of these costs are paid by NewMed already with our stock, so that you don't have to.
Which programs does the FlexPulse have?
The FlexPulse has 6 easy to use PEMF programs which have been designed in line with the latest clinical research into PEMFs and their benefits...

This program is a good all-around program for tissue regeneration, health and aches and pains. It may also be used for overall health and wellness and cell revitalisation. NASA research shows that a similar signal helps with stimulating stem cells necessary to restore tissue health after cell damage and inflammation.
Program 2:
10Hz and 100Hz

This program is ideal for repair and restoration of injury*, combining 10 Hz and the higher 100 Hz frequency for stimulation of all other muscles, ligaments and tendons. It is of value especially for soft tissues, whether for chronic or acute problems.

This program is ideal for deep relaxation and may be used overnight because of continuous operation to promote and maintain sleep through the night

This program is a balancing program. May be used as an alternative option to Program 1. This program is the Schumann resonance, thought by many to be the natural rhythm of the Earth

This program is ideal for alertness. May be used to clear brain fog in the morning, or to promote alertness when needed. Many Europeans consider this program to counteract environmental electromagnetic pollution from cell phones and cell towers, WIFI, radio and TV signals, etc

This program mimics parameters found to be effective for treatment of acute depression and anxiety*.

Programs 3 and 4 can be very helpful for meditation and enhanced learning as well, called delta or theta training or entrainment. All of the programs may help with general healing and health as well, even if chosen for their specifically described uses.
*Please note our products are intended for the beneficial effect as set forth in the directions and instruction literature. Always consult your medical doctor regarding any health concerns
Ordering your FlexPulse from NewMed
The FlexPulse is a higher intensity device. How does this compare?
The FlexPulse has one of the highest intensities available on the market for a localised PEMF device...
| | | | |
| --- | --- | --- | --- |
| Product | Frequency Range | Intensity (Power) | Price (RRP) |
| | 1-999Hz | 200 Gauss | £950 |
| | 8Hz | 0.3 Gauss | £175 |
| | 3-20Hz | 0.01 Gauss | £195 |
| | 1000Hz | 0.01 Gauss | £24(30 Day) |
Order now or Freephone
0808 1689 282
or e-mail us at Info@newmedltd.co.uk
How much does shipping and delivery cost?
Delivery to the UK and Europe is free of charge
Does it come with a UK Power Lead?
Yes the device is provided with a UK power lead. There is a also a power adaptor provided for if you are using the device in the rest of Europe.
Does the price include VAT?
Yes the price includes VAT and free UK delivery.
How long does delivery take?
Standard delivery is 1-2 working days via a tracked service. You will receive a tracking number and delivery updates along the way.