FlexPulse Gen2 Technical Details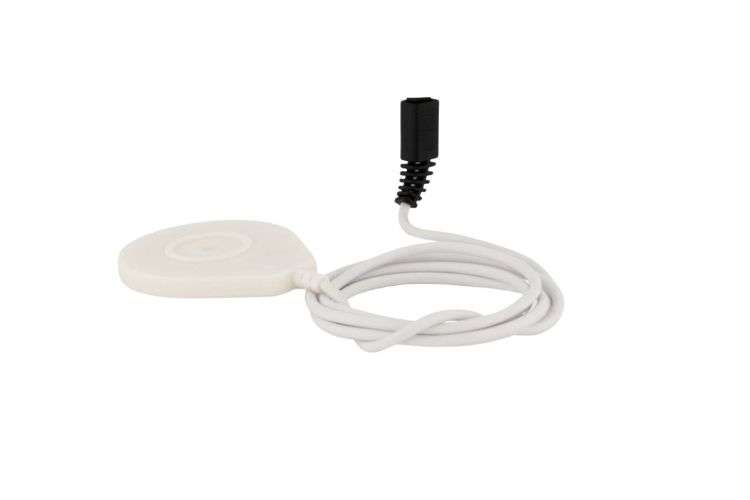 All of our FlexPulse units are supplied with a UK plug and the brand new and improved longer-life applicators


Waveform
| Trapezoidal
Frequency Range
| 3 - 1,000 Hz
Maximum Intensity
| 200 gauss (20,000 uT)
Number of Programs
| 10
Program Duration
| 10 - 60 minutes or continuous
Power
| Internal Rechargeable Battery
Weight
| 0.6 lbs
Control Unit
| 11.43cm x 6.35cm x 2.5cm
Coil Applicator
| 5cm x 6.35cm
Warranty
| 1 Year - (Control Unit) 6 Months - (
Coil Applicator
)
Find out more about PEMF therapy..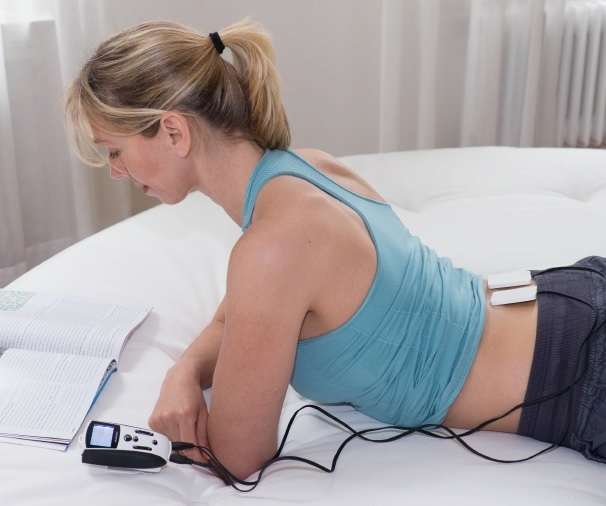 PEMF stands for Pulsed ElectroMagnetic Fields. Put simply PEMF therapy is a form of magnetic therapy using ElectroMagnetic fields generated by copper coils. It targets the body at a cellular level, helping with a variety of disorders, diseases, conditions and injuries, through a wide range of applications.

PEMF is applied at home and is a safe and effective treatment for many conditions.

There are already over 7000 clinical trials using PEMF therapy and although it has many applications it is most widely used for pain management, improving sleep and relaxation.


Why invest in a PEMF device?
PEMF systems are a far better investment than other devices such as TENS which use electrical impulses on the surface and at best can only mask your symptoms. The FlexPulse generates a high intensity magnetic fields which can safely and therapeutically penetrate through muscle and tissue and affect individual cells.
How does it work?
The FlexPulse™ is a portable PEMF system. Made in Germany, this device has a relatively high intensity and variable frequency sets to help cover a wide range of health needs. There are 6 programs, for use with everything from pain to sleep to mood stabilization. Its rechargeable battery and LED screen make it very easy to use.


A completely portable, battery-powered PEMF device. It is intended for local use although it is expected to have systemic effects. This device has specially-selected frequencies to be able to address a wide variety of health concerns.


Better than TENS! PEMF therapy has a far larger treatment area....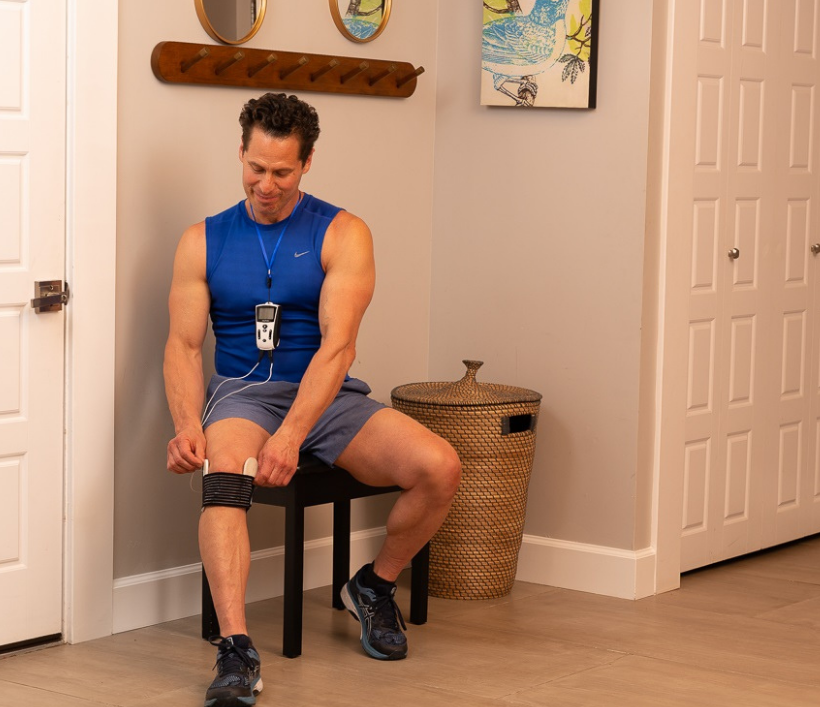 Unlike cheap TENS devices which work on the surface of the skin to block pain signals, Pulsed ElectroMagnetic fields (PEMF) work through clothing and muscle tissue and have a far larger treatment area.

The FlexPulse has a treatment area around the coils which is roughly the same diameter as a beach ball ( 17in / 43cm) so the therapy will work on the surrounding area.
FlexPulse™ Gen2 What's Included?
The FlexPulse includes everything you need for localised high intensity PEMF therapy, find out more below..

1 x Control unit


2 x Copper Coil Applicators

1 x Wireless Charging Disk


1 x Battery Charger


1 x Belt clip

1 x Compression Wrap (60cm)


1 x Magnetic Field Detector


1 x Travel case
The warranty of this product is 1 year as standard (6 months for the coil) At NewMed you are in safe hands and we understand that if something goes wrong you want to have a quick and effective resolution. Your warranty is with NewMed and we will deal with the manufacturers directly to take the hassle away from you. NewMed offer after sales support and advice on every product we sell. We pride ourselves on our excellent customer service and UK based support so if there is anything you need after purchasing a product from us, we are only a call or email away.
Found this product cheaper? NewMed make every effort to be as competitive as possible, but if you have found this device cheaper from another supplier, then ask us if we can match it.

For overseas suppliers (including those based in the EU) please consider shipping, VAT and import fees, which are often as much as 20% of the purchase price. All of these costs are paid by NewMed already with our stock, so that you don't have to.
Which programs does the FlexPulse Gen 2 have?
The FlexPulse Gen 2 has 10 easy to use PEMF programs ...
3 Hz is in the brainwave frequency Delta band. The primary value of 3 Hz is for deep relaxation and help with falling asleep and maintaining sleep.

Because the FlexPulse is a battery-operated system, it can be used continuously throughout the night to help to maintain sleep.
7.8 Hz is considered the Schumann resonance and is thought to be the basic or fundamental resonance of the atmosphere of the planet.

The Schumann frequencies actually occupy the range of brainwave frequencies, but 7.83 Hz has been determined to be the statistical average of the environmental frequencies.
10 Hz is in the alpha brainwave frequency band [8 – 13 Hz].

Alpha band stabilizes or augments brain frequency functions, when the baseline brain frequencies are too high or too low. In general, alpha band is his found to predominate during relaxation or meditation.

People in alpha are relaxed, meditative, mindful and open-minded.
14 Hz is the sensorimotor rhythm (SMR) is the idling rhythm for the area of the brain controlling activations of muscle or extremity movements of the body. It is the long thin area of the brain located from the top of the head to the ear on each side of the head.

As SMR increases, a person's body becomes more relaxed.
23 Hz is in the Beta brainwave frequency band. This is considered the alertness frequency band.

Beta can be very useful for people who are sluggish, have brain fog or are tired.

Beta stimulation can also be very useful for people driving long distances to reduce the fatigue and boredom factor with long-distance driving.
This is considered the dominant gamma band brain wave frequency.

Gamma oscillations are involved and needed for the simultaneous processing of information from different brain areas.

Gamma waves are involved in higher brain tasks needed for cognitive functioning, learning, memory and information processing.



This program was added primarily because there have been numerous studies using this particular frequency.

50Hz is the primary powerline frequency in Europe.
This program was added primarily because there have also been a number of studies using this particular frequency.

It is the primary powerline frequency in the USA and many other areas of the world.
Program 9 (P9) – 10 Hz/100 Hz
10 Hz is the most common oscillation in the largest muscles of the body.
Program 10 (P10) – 1000Hz
1 kHz (1000 Hz) square wave relatively low frequency magnetic stimulation (LFMS) signal.
Program information courtesy of FlexPulse.com

Our products are intended for the beneficial effect as set forth in the directions and instruction literature. Always consult your medical doctor regarding any health concerns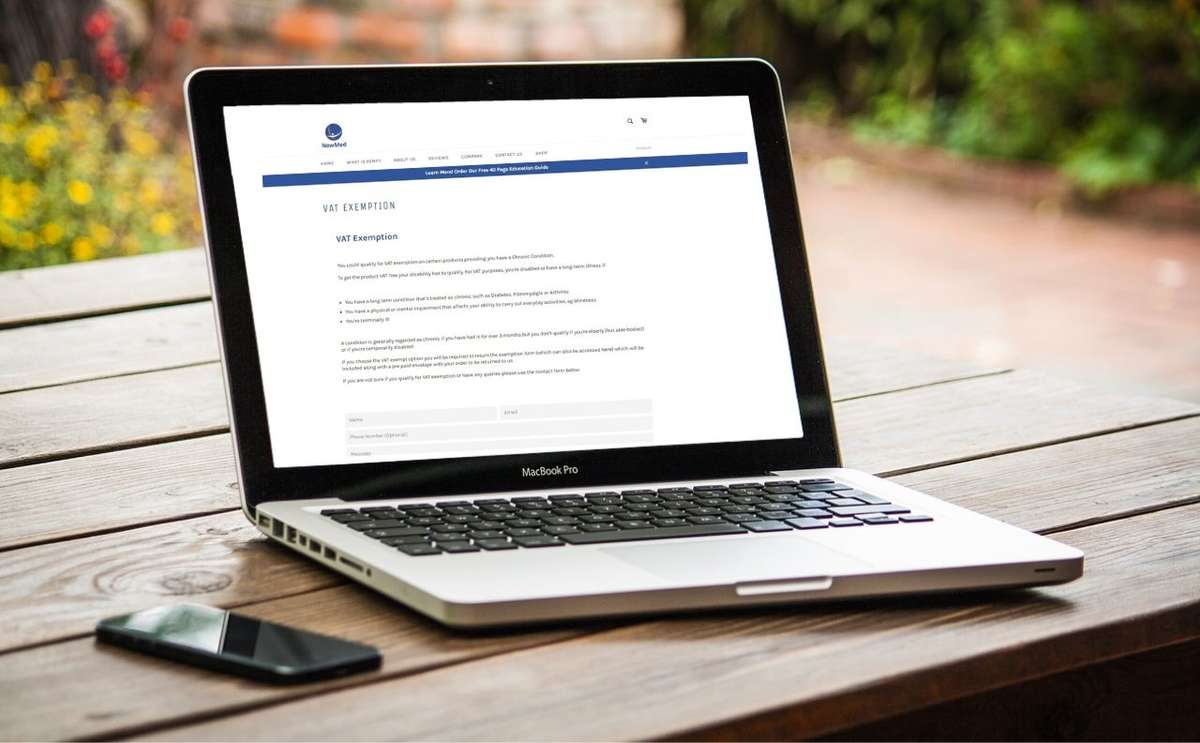 Providing you have a chronic condition this product qualifies for VAT Exemption. Don't worry we will e-mail you the form with instructions after you place your order!
A condition is generally regarded as chronic if you have had it for over 3 months but you don't qualify if you're elderly (but able-bodied) or if you're temporarily disabled.
There is no need to provide a certificate signed by a doctor or other proof of disability. The VAT form is only for our VAT records.
Click here to preview the VAT form
The FlexPulse is a higher intensity device. How does this compare?
The FlexPulse has one of the highest intensities available on the market for a localised PEMF device...
| | | | |
| --- | --- | --- | --- |
| Product | Frequency Range | Intensity (Power) | Price (RRP) |
| | 1-999Hz | 200 Gauss | £995 |
| | 8Hz | 0.3 Gauss | £175 |
| | 3-20Hz | 0.01 Gauss | £195 |
| | 1000Hz | 0.01 Gauss | £28(30 Day) |
Order now or Freephone
0808 1689 282
or e-mail us at Info@newmedltd.co.uk
My shipping address is not in the UK, will you remove taxes at checkout?
Yes! taxes will be removed from your order once you reach the last page of checkout (the payment page) you will see a notification to say your price has been updated based on your shipping address.
Is this the new version of the FlexPulse? what's changed?
Yes, from the 7th of September 2020 all the devices we stock will be the new version. This version has a wireless charging pad and includes 10 pre-set programs. The Gen2 also includes a cotton strap allowing you to attach the FlexPulse coil to the desired area.
Does it come with a UK Power Lead?
Yes the device is provided with a UK power lead. There is a also a power adaptor provided for if you are using the device in the rest of Europe.