Vasindux Pro 3.1 (Combo Set - 3 Devices)
Sale

Regular price

£1,910.00

Will be in stock after
---
---
---
Vasindux Pro 3.1 (Combo Set - 3 Devices)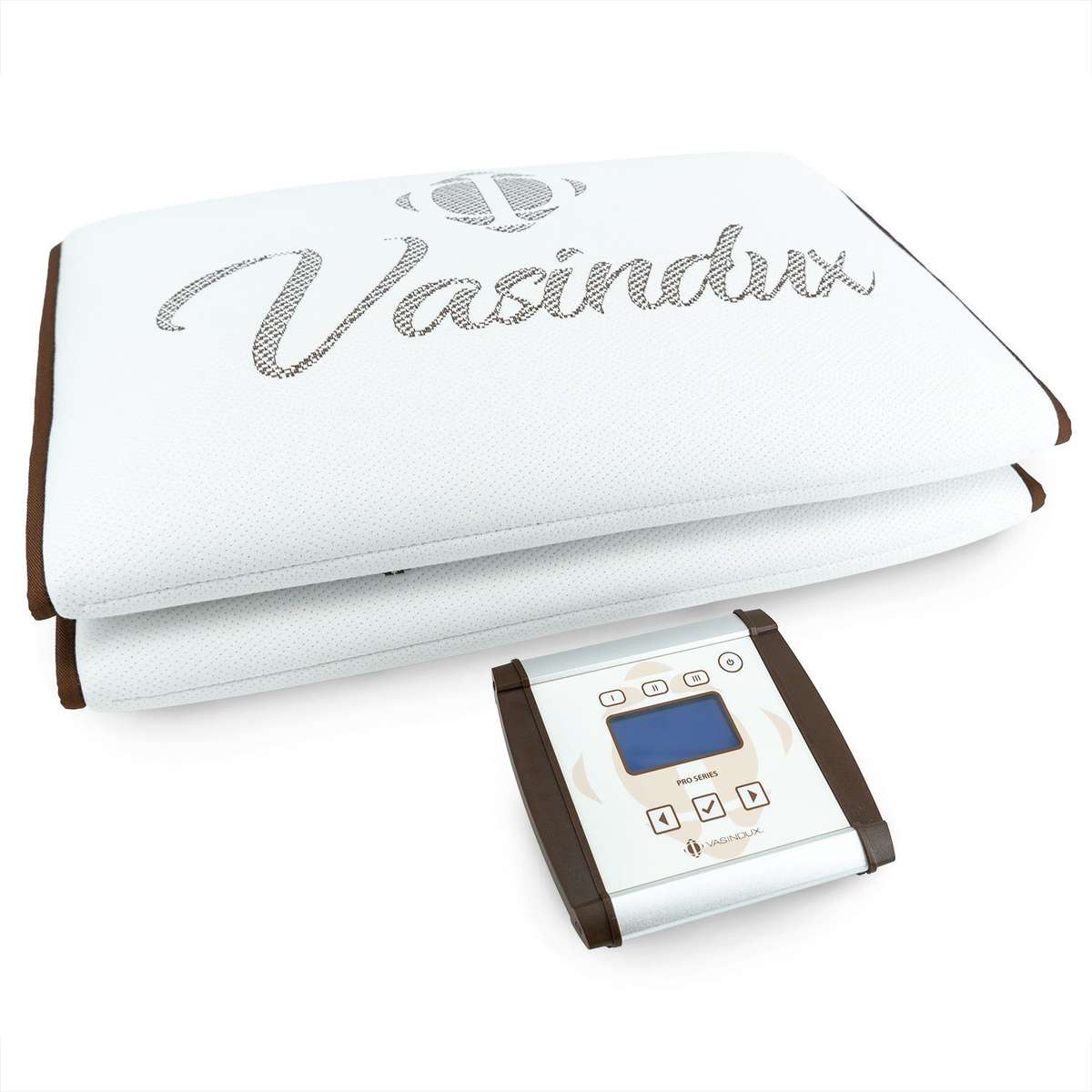 Pro 3.1 (2021 Model)
The Vasindux Pro system is the result of years of research. Manufactured in Europe, the Vasindux Pro is a pulsed electromagnetic field device designed to improve cellular health. The pulsed magnetic fields assist in revitalising the body at the cellular level. With 37 preset programs and 1 custom program, this system provides easy to use but advanced and specific options for the beginner and professional user.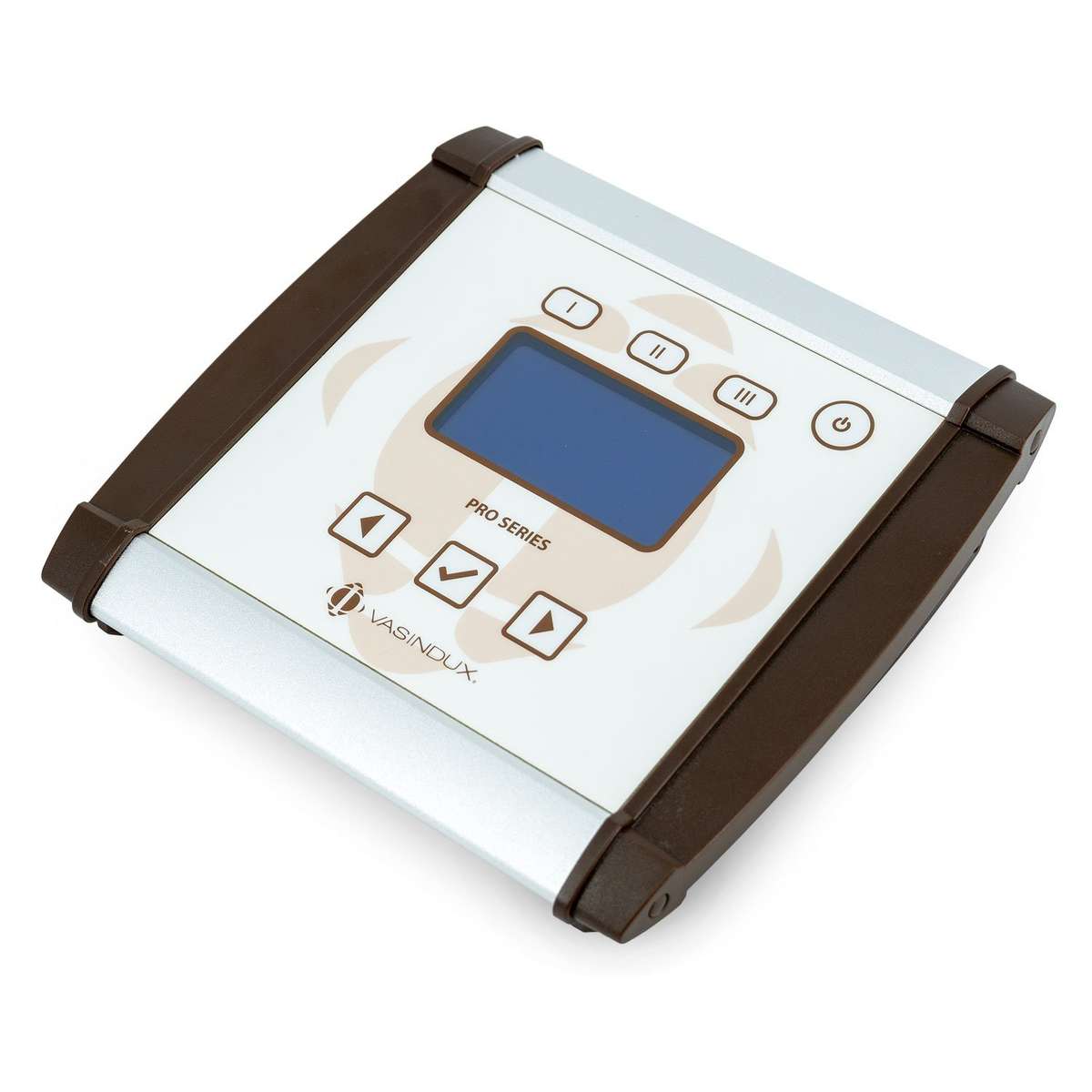 Key Features
Easy To Use
Energy, Relax and Sleep Quick Start Shortcuts
Simultaneous Dual Output (2 attachments)
Reversing Polarity
Adjustable Intensity
Adjustable Time
37 Preset Programs
Custom Programs
What's Included?
Size: 70"x27" (178cm x 69cm)
Intensity: 5-220 Tesla (0.5 - 2.2 Gauss)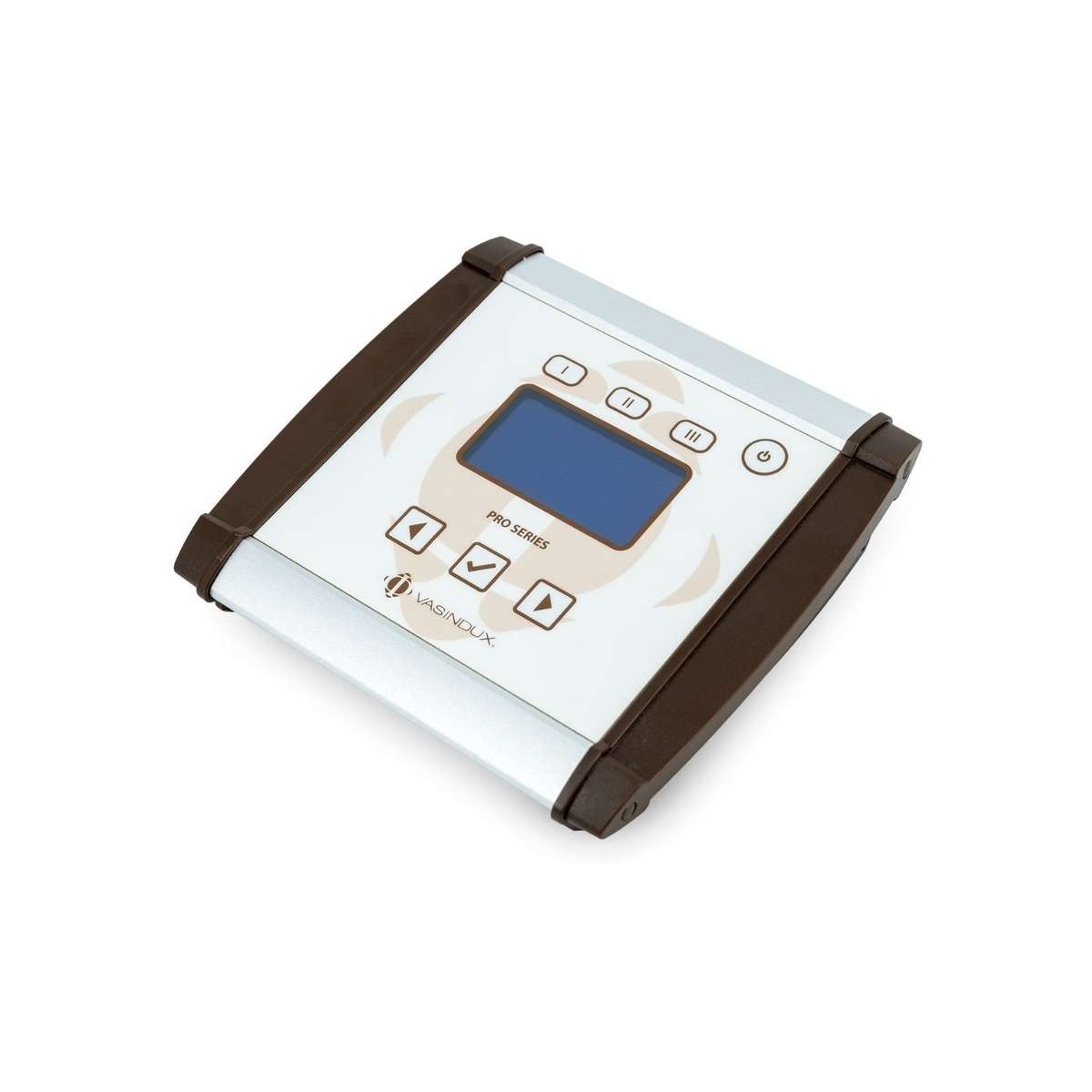 AC Adapter Output: AC115/230V – 50/60 Hz
Frequency Range: .1-99 Hz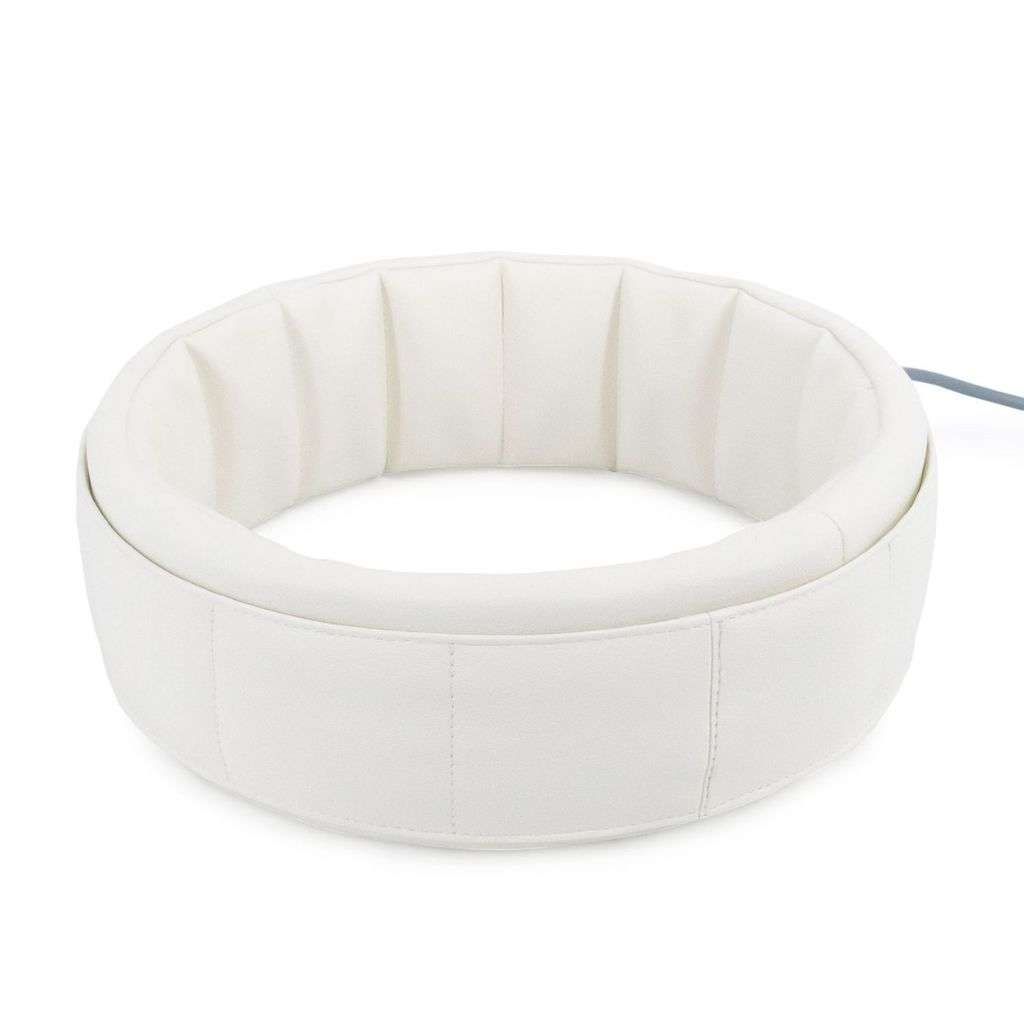 Size: 9" (23cm)
Intensity: 5 - 180 Microtesla (0.05 - 1.8 Gauss)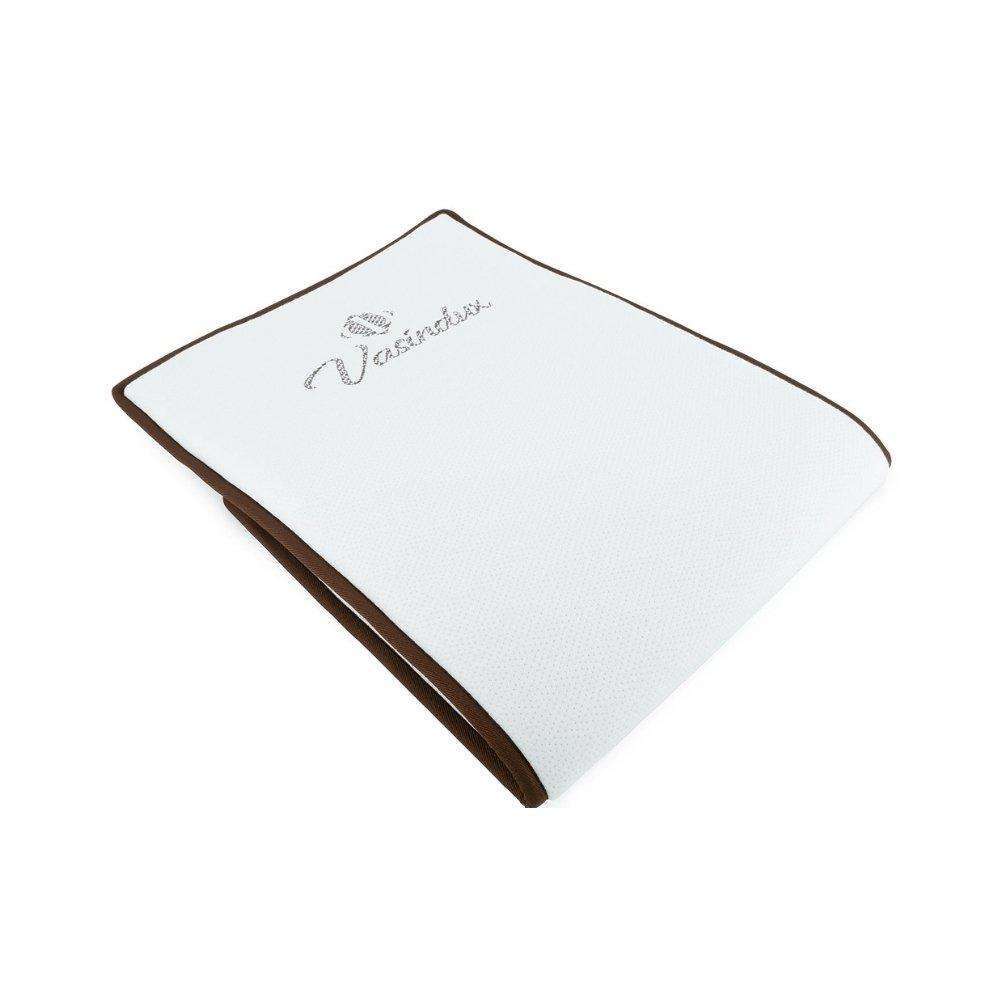 Size: (45cm) X 39" (99cm)
Intensity: 5-75 Microtesla (0.05 -0.75 Gauss)
Vasindux Pro offers 3 types of PEMF
The Primary PEMF (IF) Category is based on the principle that the Earth's magnetic field is best for creating a healing environment within the body through natural processes.
The Bio Resonance PEMF (BR) category uses frequencies that resonate with the organs in our bodies. The underlying principle of this category is that during the therapy session, the abnormal (non-harmonic) frequencies are removed from the body, while the healthy vibrations are amplified. According to this theory, the abnormal frequencies become weakened first, then they are removed.
The Chakra PEMF (CH) programs apply the frequencies found in our body's energy centers. Chakra techniques focus on meditation and making the energy centers within the body open and in alignment. Theoretically, if the energy centers become blocked or out of sync, this can negatively impact your physical and psychological health.


Unique PEMF System

The 8 coils, evenly distribute the magnetic field throughout the mat enabling everyone to get the best therapy for the entire body
The Vasindux Pro System has been proven to promote the body's natural regeneration processes starting at the cellular level. This includes the regeneration of blood vessels, as well as healthier tissue, cells, and nerves.

The Vasindux Pro mat measures 70 x 27 inches, and has a flexible design making it easy to use in your home, office, or to transport it to a friend's home to share the benefits with them.

The Vasindux Pro mat has a field strength of between 5 and 200 Microtesla depending upon the setting you choose.

The Vasindux Pro offers both the sine and square wave forms, which studies have shown to be effective for cellular stimulation and regeneration

Pulses originate from the mat so that they can directly impact nerves and cells with gentle, pulsed electromagnetic fields. This gentle stimulation is what helps recharge the body after it has been under environmental or emotional stress or physical injury.