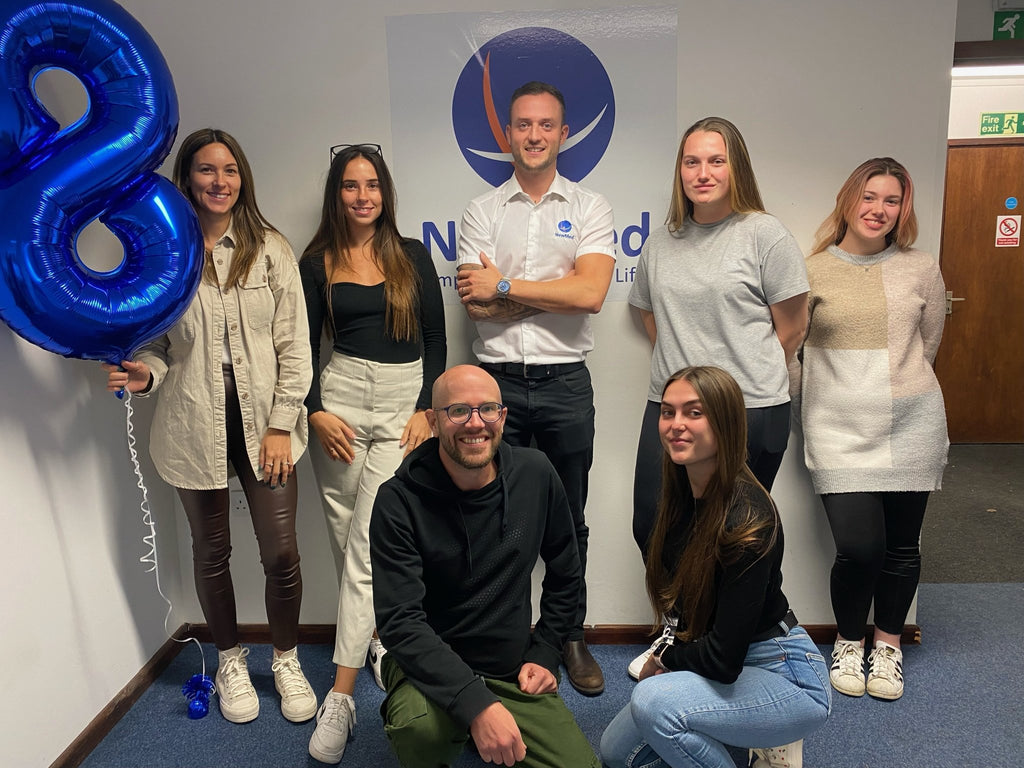 Happy 8th Birthday NewMed!
This October we are celebrating NewMed's 8th business birthday! 
Everyone at NewMed would like to say a massive thank you to everyone who has supported us on this journey! We are so proud to see how NewMed is growing each year, we are getting busier and busier, and we've even grown in size, there are 8 of us now (Welcoming Damien and Eloise to the team this year!)
We love to hear how PEMF therapy is helping more and more people, and it makes us proud as the UK's one-stop shop for PEMF therapy to see how popular PEMF is becoming across the UK. We've added even more products to our ever-growing wide range of PEMF devices available for you to shop!
We can't wait to share the next year with you all, and trust us when we say it's going to be our most exciting year yet! 
The NewMed Team. 
---