---
---
MAS Vital is the entry-level model in the MAS series. The simple to use options enable clear and easy application. With a maximum strength of 3 mT (30 Gauss - pillow pad), the MAS Vital is a medium-strength magnetic field system with frequencies ranging from 0.2 – 9,999 Hz. The programs cover five areas for a wide range of applications (relaxation, gentle stimulation, activation, sport and musculoskeletal system).
---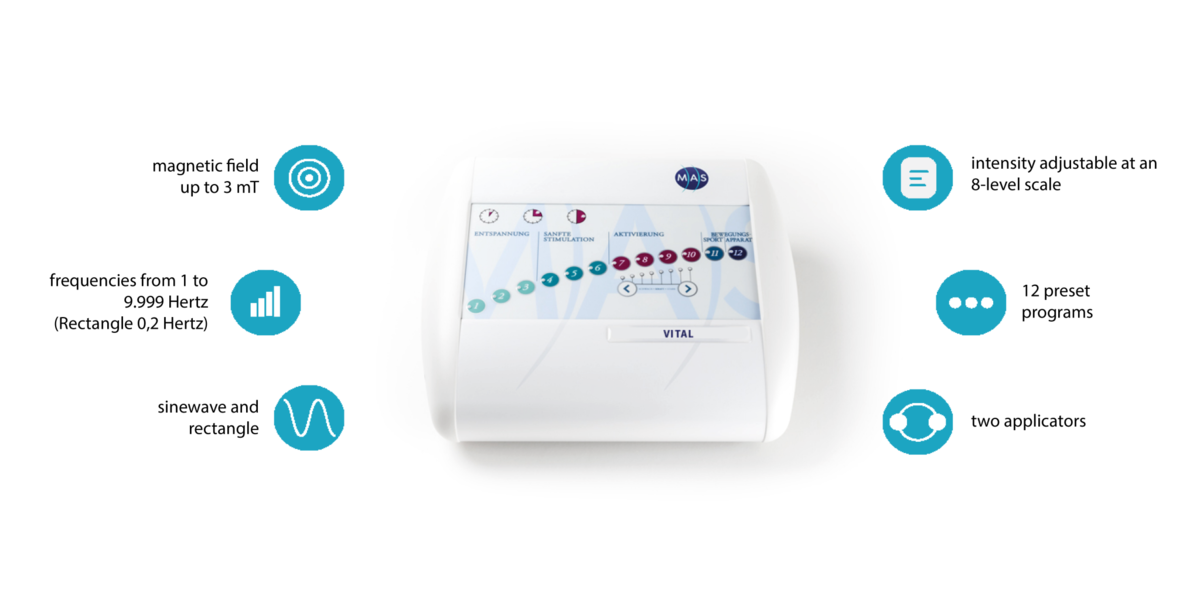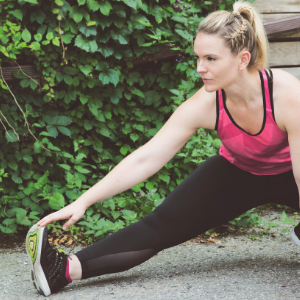 A lot is demanded from our body every day and we seldom give it the opportunity to relax. With programs 1 to 2 the organs regain energy and react positively to stress.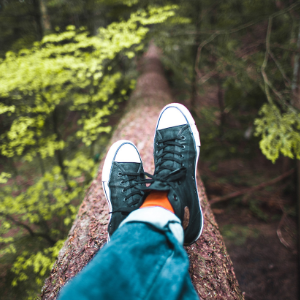 Programs 4 to 6 are specially designed to gently stimulate certain areas of the human body.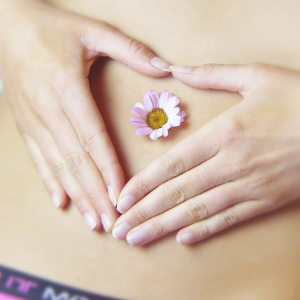 Programs 7 to 10 are especially designed for "Activation" of various body functions, such as detoxification, digestion, etc.
Program 12 serves as a supplement for if the musculoskeletal system is under constant strain. The "Sport" program group can support the regeneration process and is specially designed for use before and after physical activity.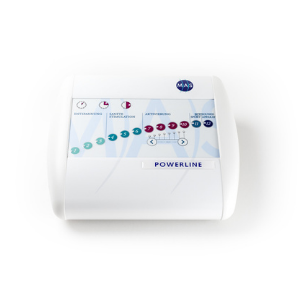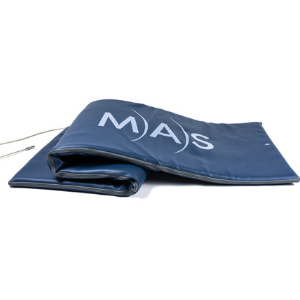 Full Body Mat (178 x 60 cm)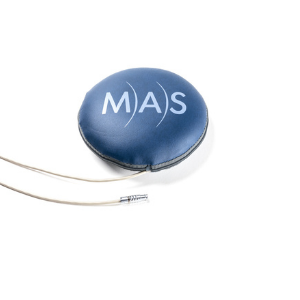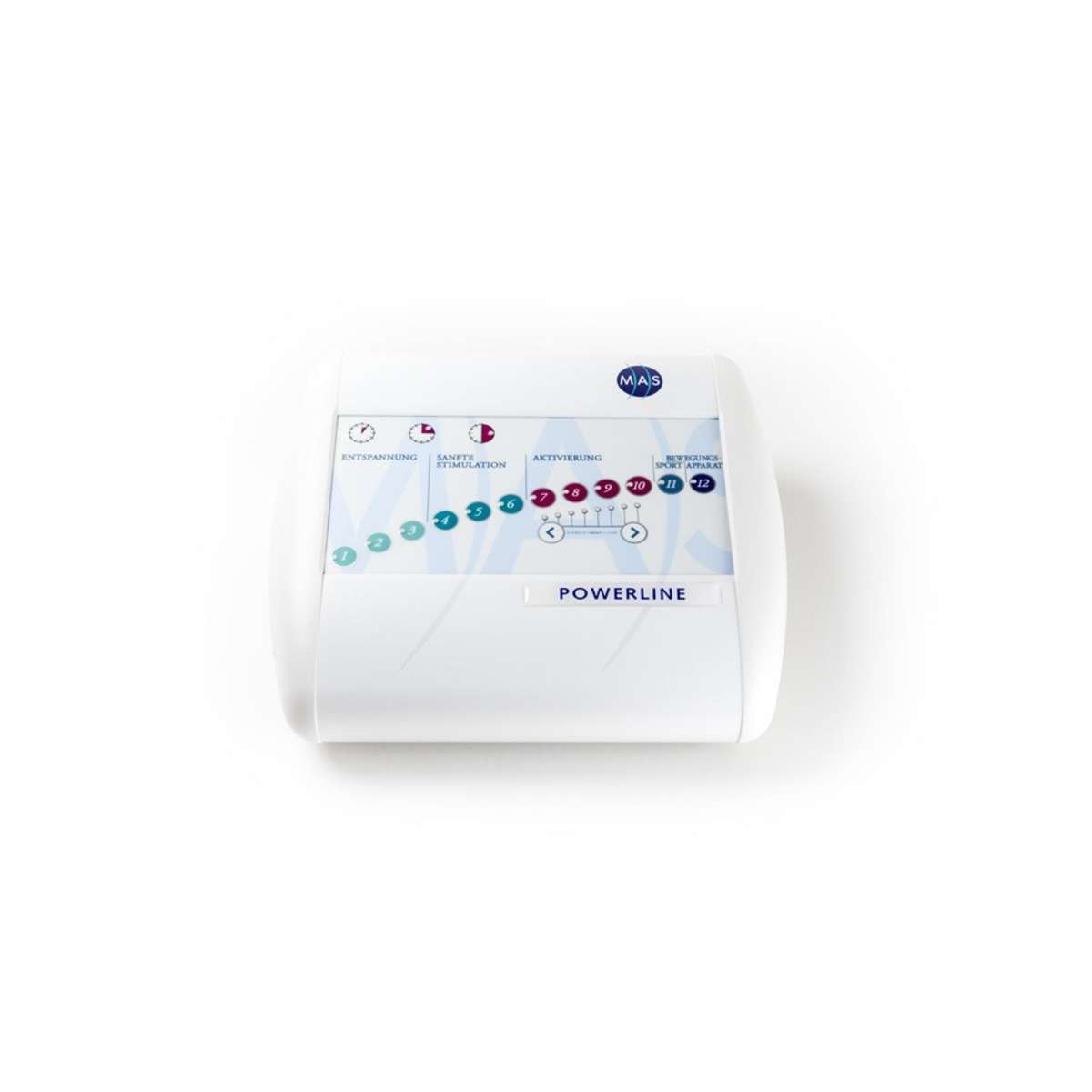 Frequency Range: 0.2 – 9,999 Hz

Maximum Intensity:

30 Gauss (pillow pad)
4.5 Gauss (full body mat)

Programs: 12

Waveform: Sinewave and rectangle