---
---
The Zimmer emField Pro is NewMed's highest intesity PEMF device capable of delivering up to 30,000 Gauss. Please request a quote below.
---
Request a Quote
Why request a quote?

NewMed are official UK distributors for Zimmer Medizin Systems. Our quotes for the emField Pro include


Free face to face UK training and installation.
Access to official online training with Zimmer HQ
Free UK delivery
Discover the Zimmer emField Pro
James Hall - GB Gymnast discusses the Emfield Pro...
Treatment with emField Pro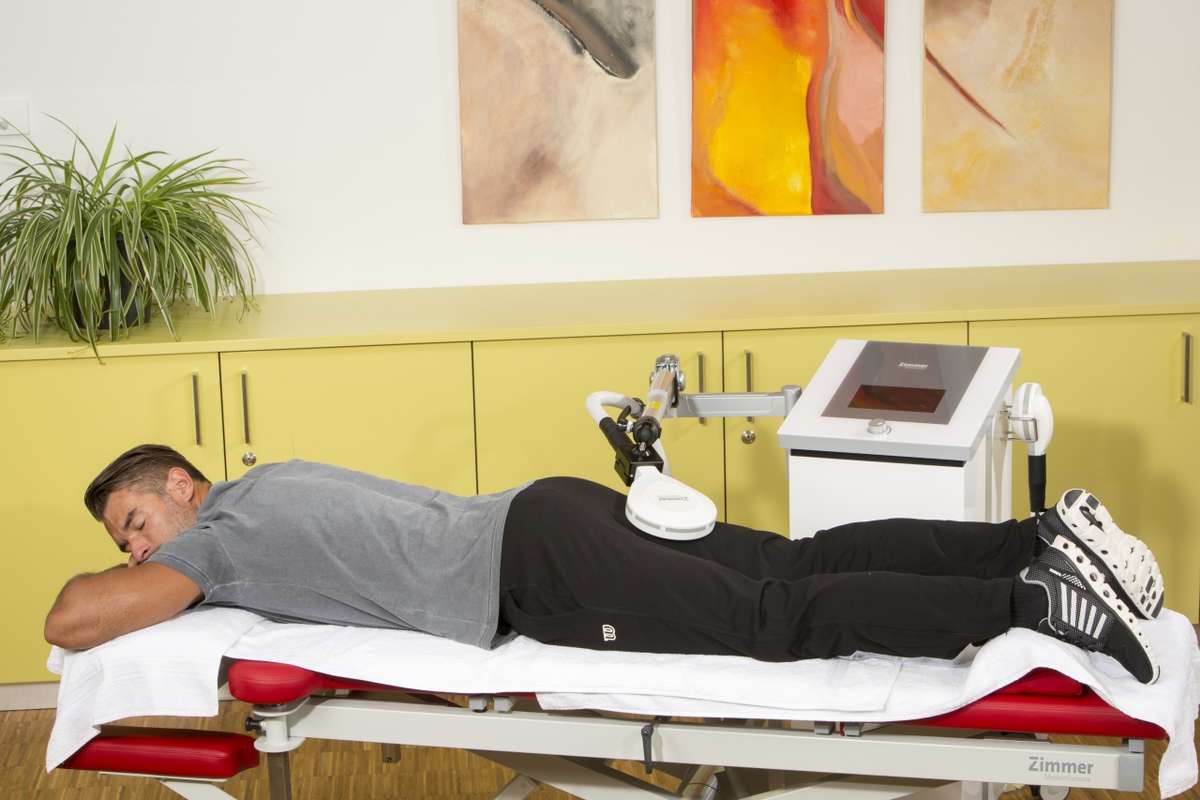 Static Treatment
For static treatments use the large applicator, which is mounted on the applicator arm. Pain points and trigger points for static treatment are initially palpated.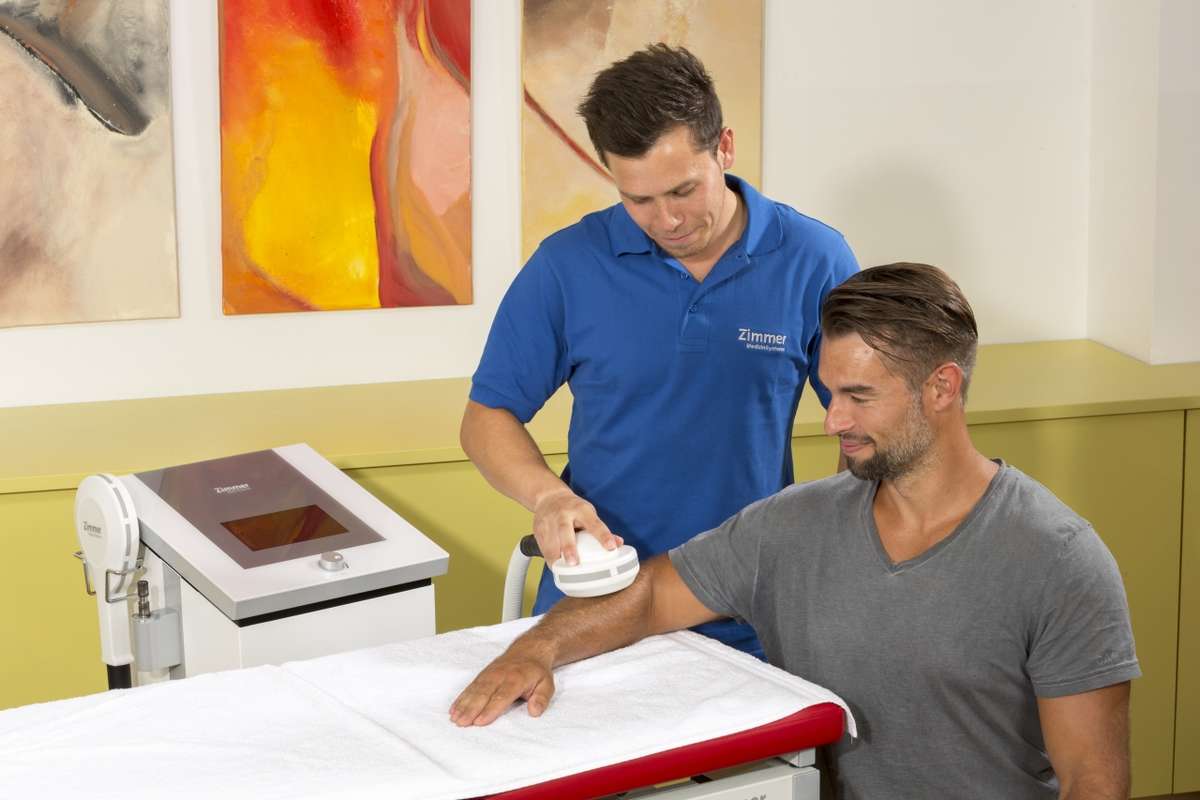 Dynamic Treatment
Use the medium applicator for dynamic treatments and no direct skin contact is needed. If skin contact is desired, make sure the skin is dry and clean.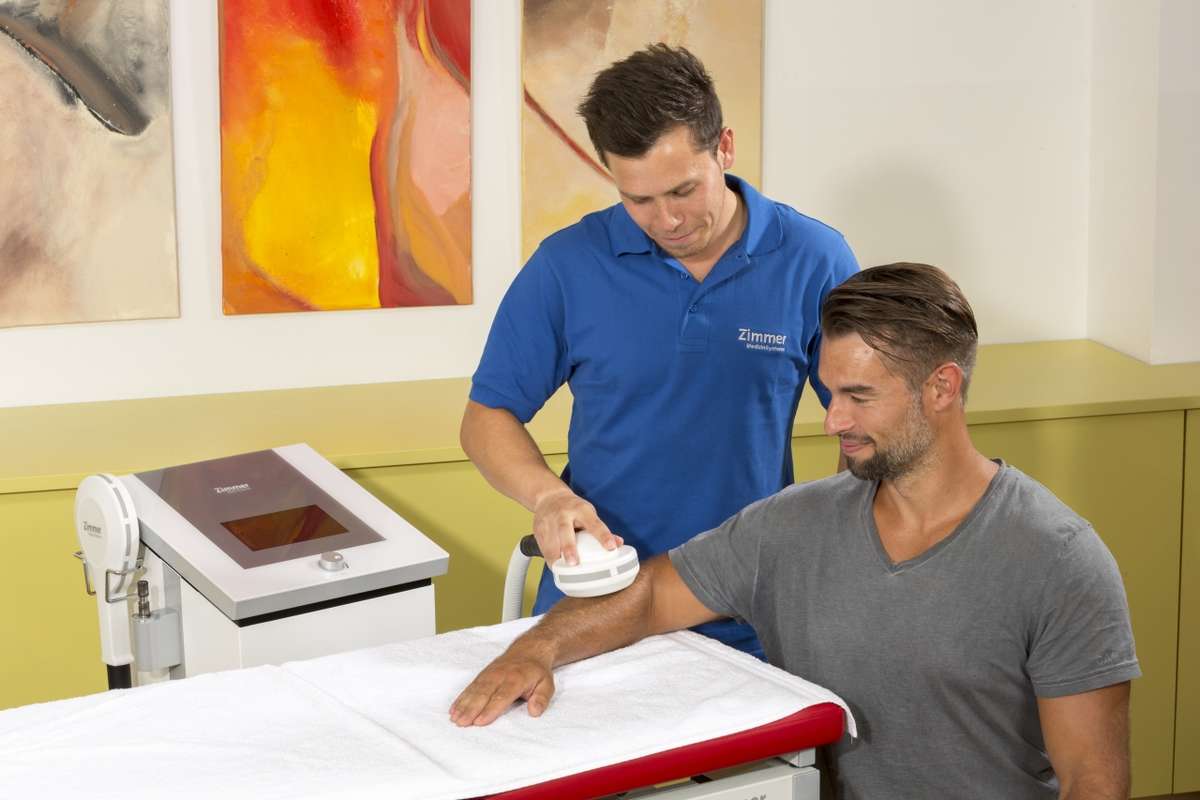 Combined Application - Static and Dynamic
Very often, pain is not evenly distributed in the treatment area. Trigger points and principal pain points are treated statically whilst other painful areas are treated dynamically.

With combined treatment, care should be taken to ensure that static therapy is initially applied to the pain and trigger points. Extensive treatment can then be continued with dynamic application.
Technical details
Zimmer emField Pro
The human body is a good conducting medium and also conductive to magnetic fields. Since ions in a cell have a charge, the cell membrane also needs a certain charge.


The emFieldPro generates a magnetic field of 3 Tesla, which is about 600 times stronger than a normal magnet bar. This strong magnetic field stimulates nerve cells, muscles, and blood vessels.


Magnetic Power:

3 Tesla (30,000 Gauss) - Large Applicator

2,5 Tesla (25,000 Gauss) - Medium applicator

Frequency 1 – 100 Hz

Treatment time 1 – 60 minutes

Interface 8" LCD touch screen and central button

Dimensions 542 (L) × 501 (W) × 993 (H) mm

Weight Approx. 60 kg