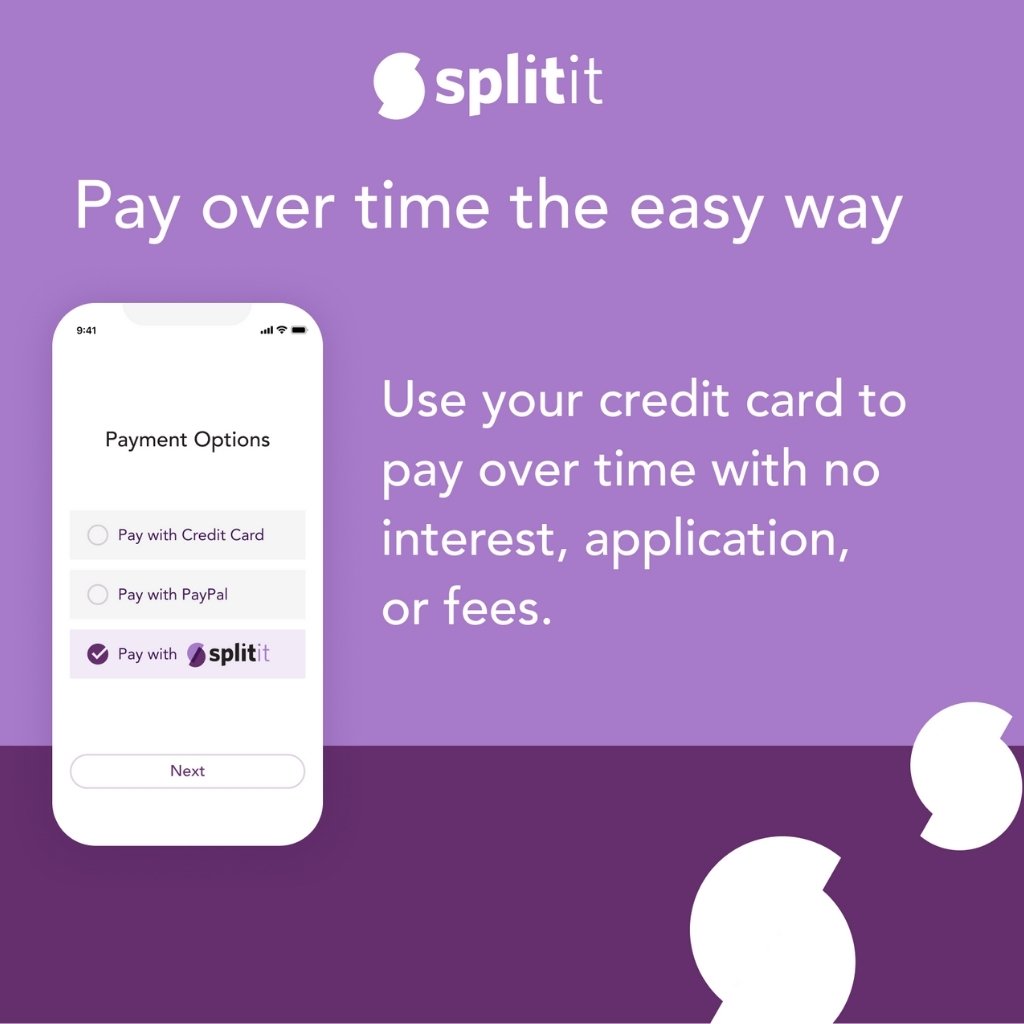 Pay for your PEMF device over time
We have added Splitit to our payment options so you can now pay for your PEMF purchase overtime using your credit card, with no interest, application or fees.
Choose Spliit at checkout and use your credit card to turn your purchase into smaller bite-sized payments. With Splitit there are no interest charges or fees, so your money stays your money to spend on things you need.
When you make an purchase there are no applications or credit checks to make things complicated, and you continue to earn your points and rewards.
We want to make it as easy as we can for you to have PEMF therapy in your home or business. If you don't have a credit card then we also have other payment options available. If you would like to discuss these in more detail call us on 0808 1689 282 and one of our friendly advisors will be able to find the best solution for you.
T's&C's apply.
---