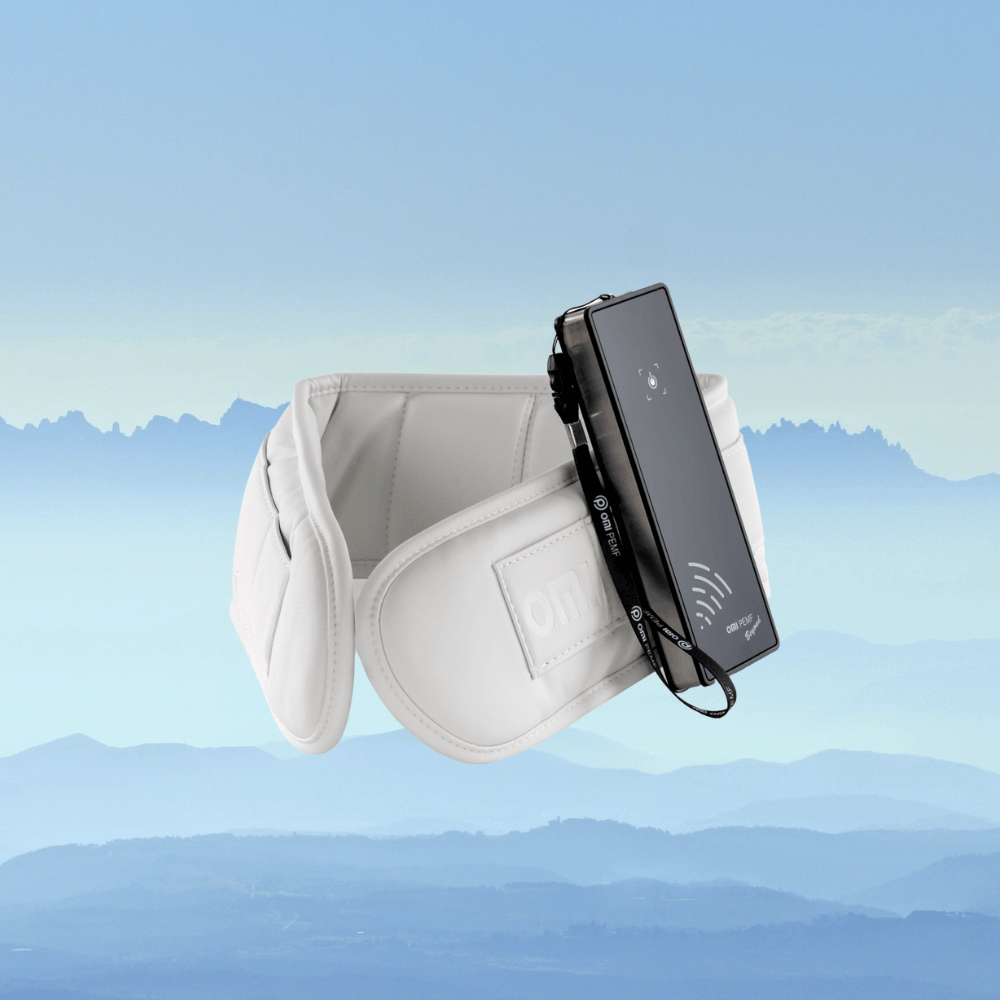 Introducing the new OMI PEMF Beyond; the PEMF mat you can control through your phone.
OMI have developed a new PEMF therapy device which NewMed ltd are pleased to add to their PEMF collection.  
OMI have been helping people discover natural healing, building an impressive collection of OMI PEMF devices.
The new OMI PEMF Beyond mat is easily foldable, and the device incorporates modern day technology, with the full-body PEMF device being controlled via the OMI Beyond app, available on any IOS and Android device. With a battery operated, wireless control unit, the device is fully portable, making this more accessible day-to-day to the end user. While also being developed with ease-of-use in mind, the OMI PEMF Beyond comes with over 100 pre-set programs to choose from, as well as unlimited custom programs for the therapy to be tailored to the desired frequencies and intensities.
NewMed Ltd have been introducing PEMF therapy into peoples lives for just under 10 years, and have been adding the most effective and best quality devices to their impressive portfolio of both localised PEMF therapy devices and full-body PEMF therapy devices. Alongside a wide variety of devices, NewMed also offer continuous support to customers both before and after investment in a PEMF device. They have recently been awarded with 'Best PEMF Therapy Mat & Device Company' by Global Health & Pharma.
Andy Smith, MD at NewMed Ltd says "The new OMI PEMF Beyond is a great addition to our PEMF therapy collection. It is a great PEMF mat for people who like to use their mobile phones to control the device, and makes it perfect for those who want to use their PEMF device in various locations".
For further information:
0808 1689 282
---