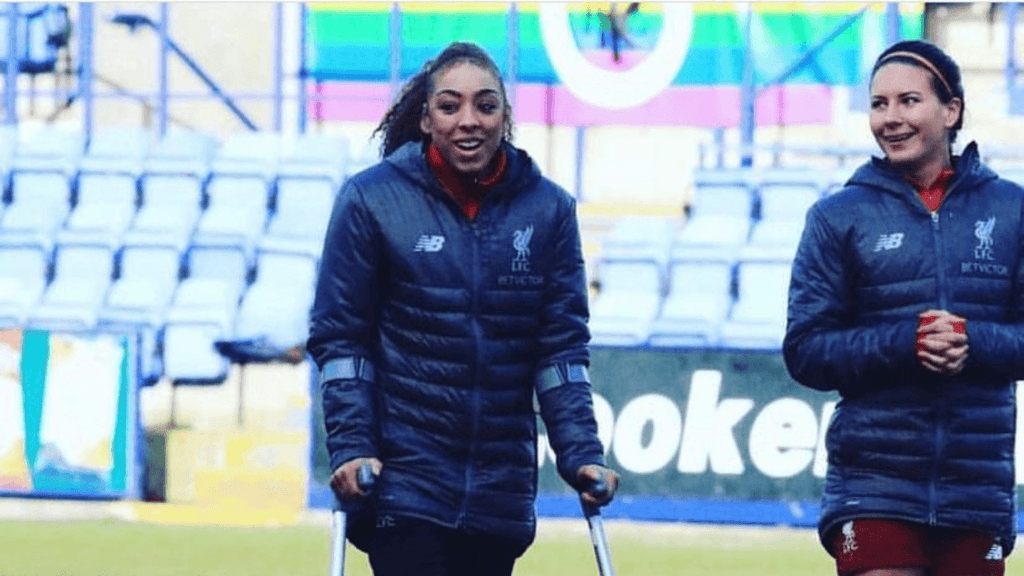 England Footballer Jessica Clarke 'changed her life' with PEMF therapy
Jessica Clarke, forward for the England National & FA Women's Championship club Durham says 'PEMF therapy was instrumental in her return to the pitch'.
All athletes know the risk of injury that comes when playing sports, and will more than likely sustain an injury at some point or another in their career. Which is what happened to Jessica Clarke.
After struggling with pain in her right knee, Jessica was looking for ways to help her on her road to recovery. "I started with the Oska Pulse, initially this made a huge difference day to day, more so when I was training consecutively. It reduced pain and swelling. This was very fitting with my lifestyle also, as I was working a full-time job plus playing part-time football, my weekends were taking up traveling to games and playing, therefore, my recovery was very much compromised, but the Oska provided a lightweight and portable way of combating my busy lifestyle. I did some further research into the benefits of increased strength in gauss and frequencies with the help of the NewMed team. And opted to purchase the Biomag device, which I now use at home for my knee and also further health benefits".
PEMF therapy is a non-invasive, alternative therapy that helps the body to heal faster and reduce pain by changing the local tissue environment from which the pain starts, it has many applications but it is most widely used for pain management.
After using both a localised and full-body PEMF therapy mat from NewMed, Jessica remarked that PEMF "has been instrumental in my return to the pitch" and she had noticed a significant difference in regards to her pain. "I can straight away feel the device getting to work on the damaged areas of my knee, I feel instant relief once I use the device. To sum up I will be forever grateful. I feel the devices have helped me to avoid further operations to my knee and ultimately helped me lead a pain-free active lifestyle once again."
Jessica also commented "I cannot thank you enough you really have changed my life". 
If you are interested in PEMF therapy, NewMed has years of experience in PEMFs and can advice you on the right PEMF device for your body. They were recently awarded 'Best PEMF therapy mats and devices company'. 
Click here to view both full-body and localised PEMF therapy devices!
---