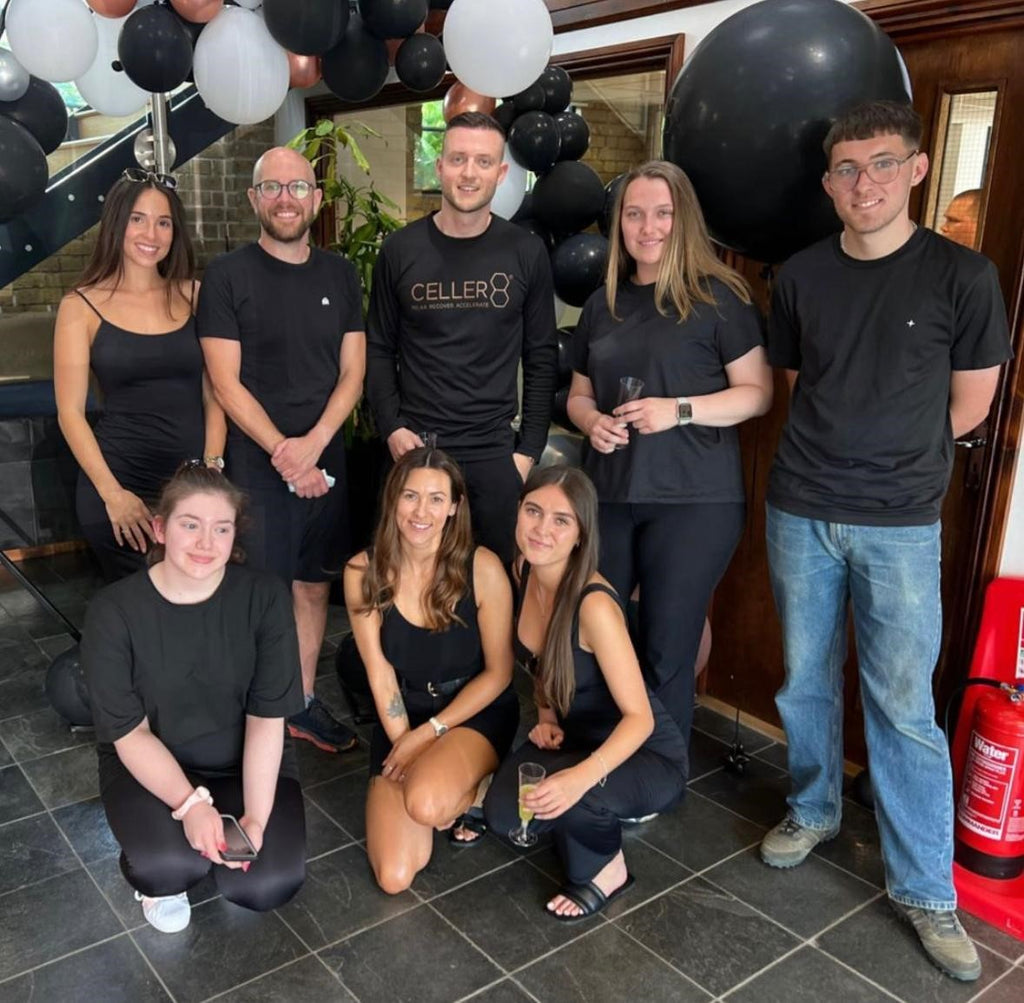 Celebrating CELLER8!
In June, the CELLER8 team celebrated the efforts that have gone into creating CELLER8 over the past 6 years with their own internal launch party.
Teamed with Bedfont Scientific Ltd, manufacturer of the latest PEMF device on the market, they celebrated CELLER8 in true PEMF style, with some of the core elements that help to make the most of our PEMF sessions…
Starting off with the nutrition station, which included a number of delicious and healthy snacks for everyone to enjoy. Good nutrition is key to contributing to a healthy lifestyle, poor eating habits will diminish your body's ability to maintain optimum health while reducing the degree of benefit that your PEMF session will have.
What is nutrition without hydration? Our hydration station included a number of different fruit smoothies alongside flavoured water to keep guests hydrated. We should all be aware that staying hydrated is important, and it's especially crucial when using PEMF as energy transfers more easily when the body is well hydrated.
Outside in the sun was the exercise station! Where a number of activities were found to get everyone's bodies moving. General physical exercise is important, with the NHS recommending that adults aged 19 – 64 should aim to do at least 150 minutes of exercise each week.
The relaxation station couldn't be missed, with two opportunities to rest the mind, with the full-body CELLER8 station set up so people can relax and treat themselves to a PEMF session. As well as the colouring station, where people could take their minds somewhere else and colour in a special PEMF mural wall.
Being able to share the efforts that have gone into the brand-new PEMF device over the years, and to be able to spread the word about the benefits that PEMF therapy has was a great opportunity.
---