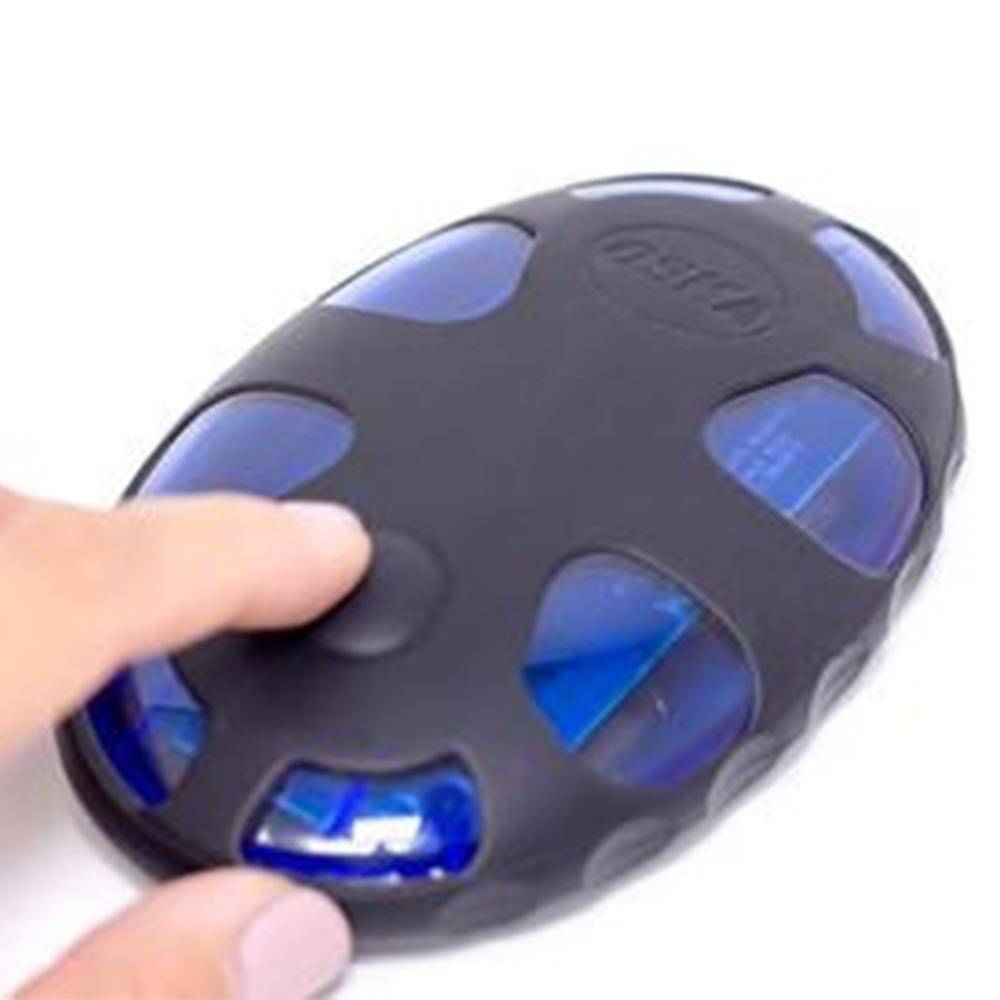 Turn on Oska Pulse - click the button, and a sound will be heard, and the device will light up. Your device is now on.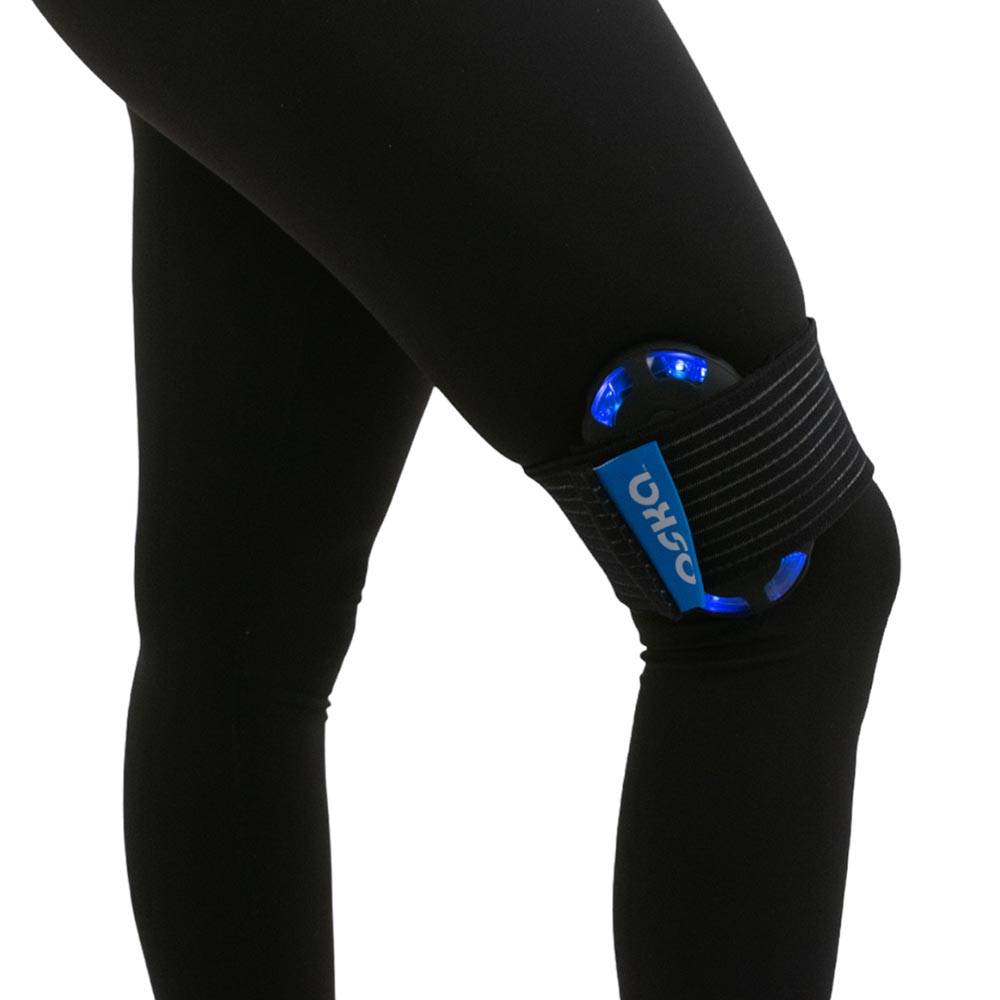 Place on the area you are wanting to apply PEMFs - use the included elasticated strap with every Oska Pulse.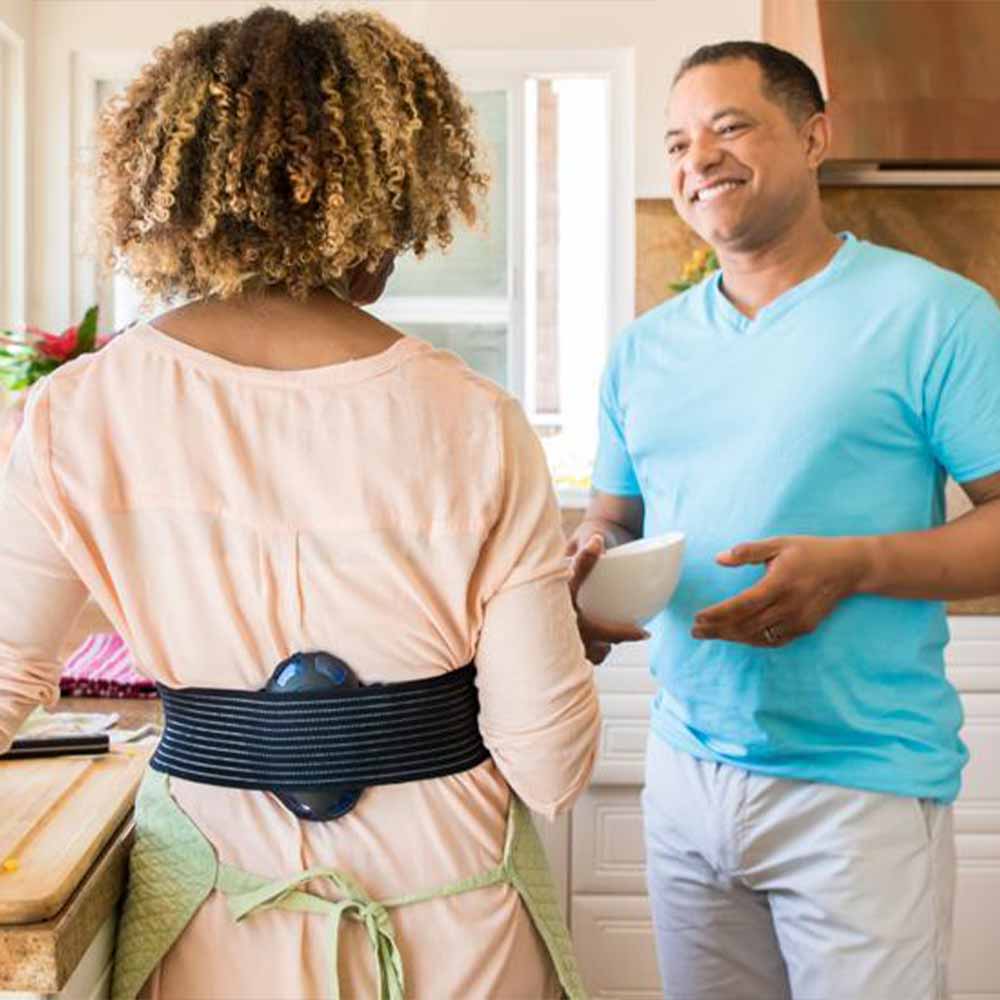 Enjoy your session - the device will now operate for 90 minutes and then automatically power off.
Applying the Oska Pulse is simple, regardless of where on the body you intend to target your PEMFs. The device can be positioned on any part of the body using the compression wrap, as demonstrated in the example on the lower back. It can be worn above or below clothing. Alternatively, the device can be placed next to you; however, the optimal range for effectiveness is 8-10 inches away from the area you are targeting with PEMFs.