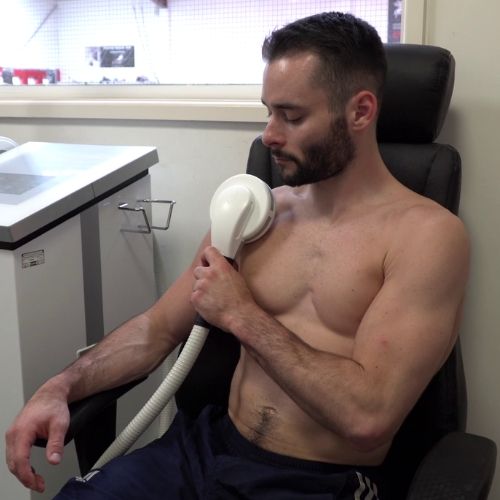 Senior Elite British Gymnast, James Hall, recommends PEMF therapy to achieve champion state
Great Britain's James Hall explains how Pulsed ElectroMagnetic Field (PEMF) therapy sped up his recovery time
When multi award-winning gymnast, James Hall, suffered a fall at the 2019 European Artistic Gymnastics Championships and injured his shoulder, he knew from previous experience how long the injury could take to recover. However, thanks to regular PEMF sessions with the Emfield Pro by Zimmer, he has noticed a vast improvement in his shoulder and an improvement in the time needed for recovery.
PEMF therapy uses the earth's natural magnetic fields and concentrates them to provide the user with a range of benefits. Harnessed by NASA, PEMF therapy has been clinically proven to speed up the body's healing process, relieve people of pain, improve sleep, and much more.
James, 23, is no stranger to PEMF therapy; he had previously used a low-frequency PEMF therapy mat provided by NewMed to help with his training recovery and performance.
Andy, NewMed's Managing Director, comments, "I actually happened to be watching the European Championships and saw James sustain his injury. I knew he only trained down the road at Maidstone Pegasus Gymnastics Club, and how pleased he was with his previous results from using PEMF therapy, so I decided to approach him with our new range of high-intensity range of PEMF therapy devices for professionals.  We decided to loan him the Emfield Pro because it is ideal for acute injuries just like his shoulder."
James, adds, "I've seen a noticeable difference in my shoulder after treatment with this machine and it's definitely sped up my recovery time quite a lot. With an injury like this, it can take a long time to rehab but thanks to NewMed and PEMF therapy, I'm quickly getting back into competition shape. I definitely recommend PEMF therapy to others because it's absolutely incredible."
---