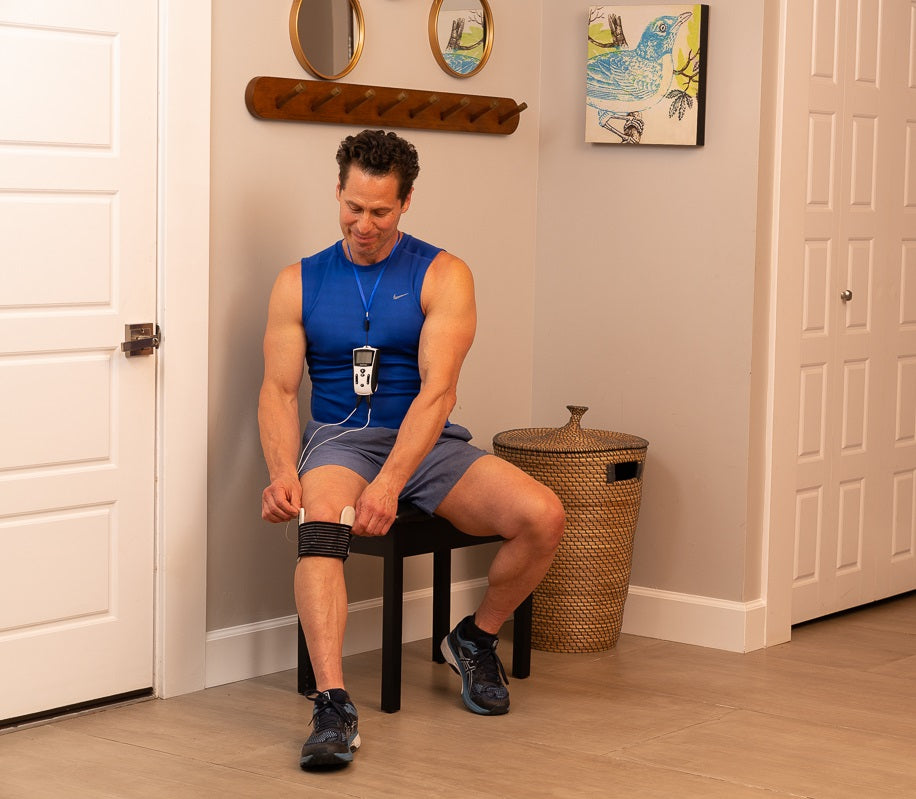 PEMF therapy on the go: New and improved FlexPulse™ portable PEMF device
The FlexPulse™ is a portable Pulsed Electromagnetic Field (PEMF) therapy device that we have sold for a few years now, and it has recently had a makeover that we are very much welcoming here at NewMed!
The FlexPulse™ is designed and manufactured in Germany; it is a portable PEMF therapy device that comes with an ultra-light controller and wearable PEMF pads, making it a great device for localised and on the go PEMF therapy. The FlexPulse™ is a great device for rapid recovery and enhanced performance and is a great biohacking and life extension tool that works on both body and mind.
So, what's new?
Firstly, the FlexPulse™ now comes with a strap, which is great news for its users. The FlexPulse's PEMF pads can be applied to any part of the body and kept securely in place with the new strap, which is perfect for when you're moving around.
The second new change is that the FlexPulse™ PEMF therapy device can now be charged using its new wireless charging disc. The battery lasts for 12 hours if running continuously.
And last but not least the device has gone from having 6 programs to 10. The programs on the FlexPulse™ have been selected by experts and they can run via the timer or set to be continuously running (until the battery runs out!).
Here at NewMed we love the new changes to the FlexPulse™ and we are sure you will be too. Click here to discover more about the next generation FlexPulse™ device.
---