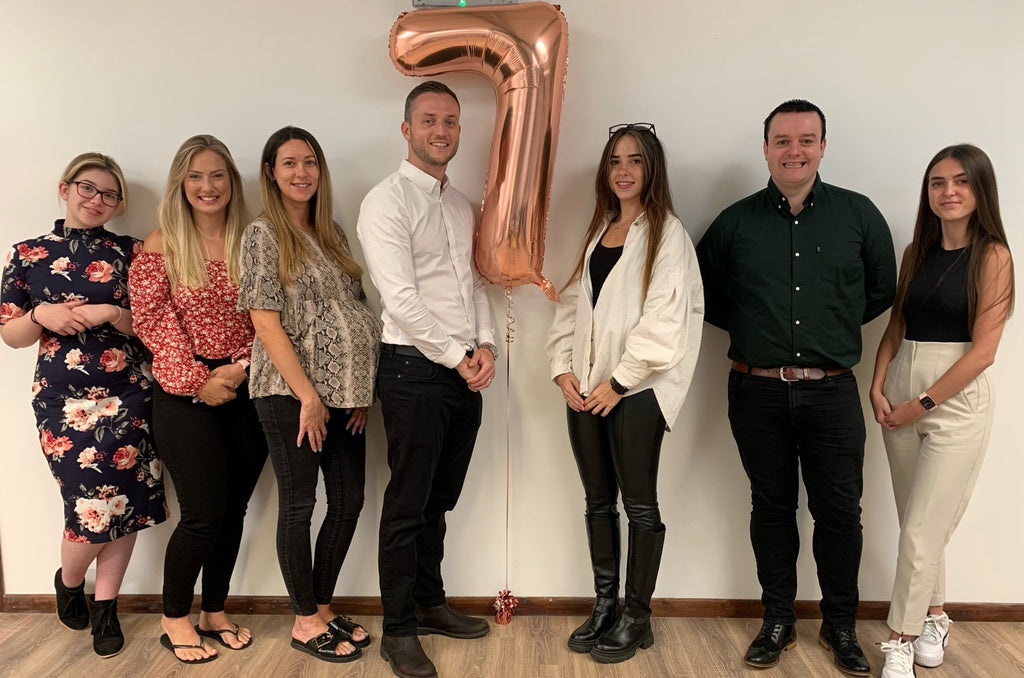 NewMed Turns 7!
Today we celebrate our business birthday as NewMed turns 7! After last year and having to celebrate our birthday over zoom, we were all very excited to be able to celebrate together in person as a team! We wanted to take this opportunity to thank everyone that has supported us on this journey!
We wanted to take a look back and share our achievements this year!
We launched our NewMed Education Hub with our very first PEMF for beginners' course, we are planning to add even more course's this coming year so watch this space! We have added even more PEMF products to our shop, which brings you more options to suit your needs and to fit your lifestyle. We have added many more professionals to our PEMF professionals map – Thank you to all the professionals for joining us on this journey and working with us! We created our PEMF therapy support network group on Facebook! Have you joined it yet? We were also lucky to be chosen and featured as the Editors Fix for Holistic Therapist Magazine. We also hired another team member just in time to celebrate our birthday! (Welcome to the Team Ellie!) We even got to go out on a team building day at Joe's Bow's and arrows!
And the best thing of all was we got through 2020 and got to work back together in person, not on Zoom!
We look forward to another great and successful year here at NewMed!
---