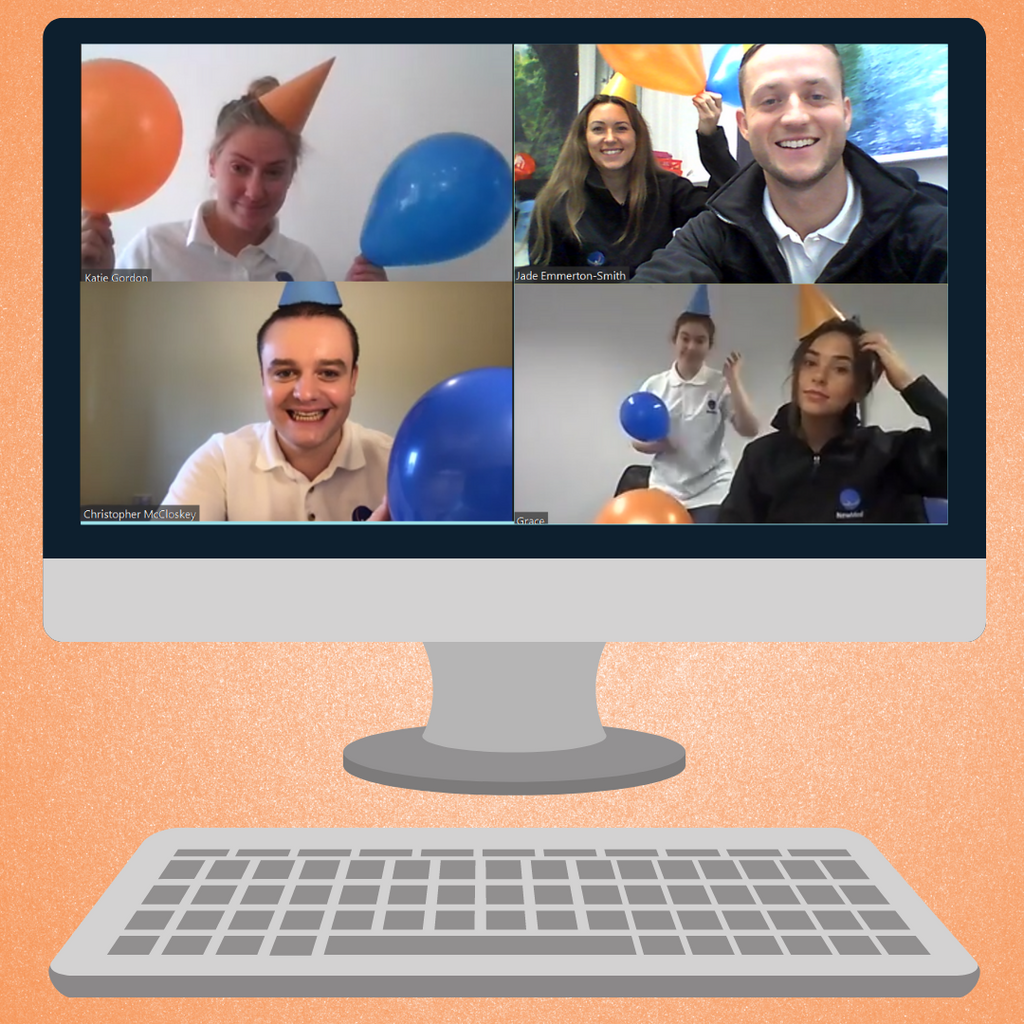 NewMed turns 6 and we celebrate in the new 'normal'
Today we celebrate our business birthday and celebrate 6 years of NewMed! Usually we would have a NewMed team photo and celebrate all together in the office but it's a bit different this year with COVID still looming so we took to zoom and had a virtual celebration. We wanted to take this opportunity to say a big thank you to you. It's because of you, our customers and associates that we have got this far. We are very excited for the next 6 years for PEMFs in the UK!
We dug out some old photos to look back at the past 6 years and found this photo from our first exhibition of Our MD, Andy Smith, who started NewMed 6 years ago.
Andy said "Looking at this photo, when I was exhibiting for the first time as NewMed and we only had one PEMF device under our belt as well as myself being the only employee, with support from my wife and other family; it makes me think how far we have come! During those grass root days I was visiting local shows and trying to spread the word about PEMF therapy and its benefits. I had felt the benefits myself and I had seen a few others around me whose life had been improved by PEMF's and I was as passionate as I am now to continue to show others how this could change their life!
We have grown so much in only 6 years. I have a team of likeminded people behind me now and we work with so many fantastic suppliers who also share the same goals as us. Every day we get to hear new stories of how PEMF therapy and the devices we offer have improved the lives for so many. From living life with less pain to the ability to actively play again with their children/ grandchildren. It's so heart-warming to hear these stories and to know that what we have created is not just another business but one that changes so many lives for the better, whilst sticking to our core values of being unbiased and ensuring all our customers get a tailored PEMF therapy device for them and one that will help them the most.
I am proud and blessed every day to be running such a fantastic company whilst changing the lives for so many."
---