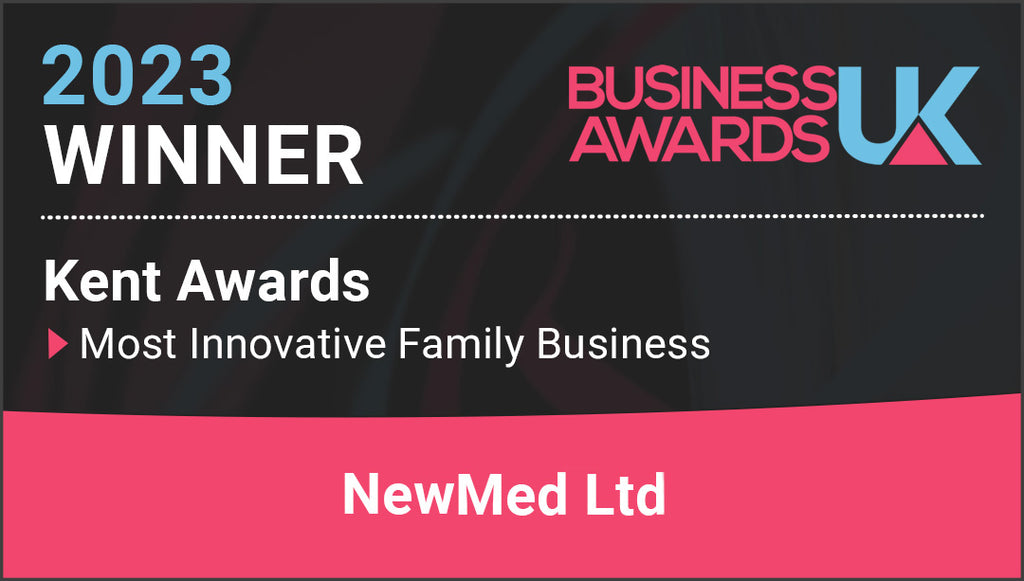 NewMed Ltd wins the Most Innovative Family Business Award, awarded by the Business Awards UK.
NewMed Ltd is a leading provider of cutting-edge PEMF devices, and is proud to announce that it has been honoured with the Most Innovative Family Business Award. Presented by the Business Awards UK, this recognition signifies NewMed Ltd's commitment to improving people's health and wellbeing.
For almost a decade, NewMed Ltd has been at the forefront of the PEMF industry, not only offering a wide range of PEMF devices to suit all needs, but also creating various different platforms to help educate and inform those on PEMFs. With the popular rise of podcasts, NewMed Ltd created the PEMF Podcast to share knowledge, as well as allowing listeners to hear from other PEMF users' experiences. NewMed have also created the NewMed Education Hub, which includes a variety of PEMF courses to help gain knowledge no matter what stage of the customers PEMF journey.
In recent days, NewMed Ltd have also used their knowledge to create an innovative and modern PEMF device on the market, CELLER8®. NewMed have created and launched CELLER8® to help take the confusion away from PEMF, while ticking all the boxes such as intensities, portability, and ease of use. Having attended various different biohacking exhibitions, being in the hands of many people trying to improve their health and wellness, CELLER8® is already changing the PEMF market.
Andy Smith, NewMed Managing Director commented "Myself and the team are thrilled to have been recognised as the Most Innovative Family Business Kent, it shows the dedication and hard work from the entire team, and shows our commitment to driving innovation in the PEMF world! This award is a reflection of our passion for PEMF and we are looking forward to continuing to push the boundaries to help implement PEMF into the lives of many."
---