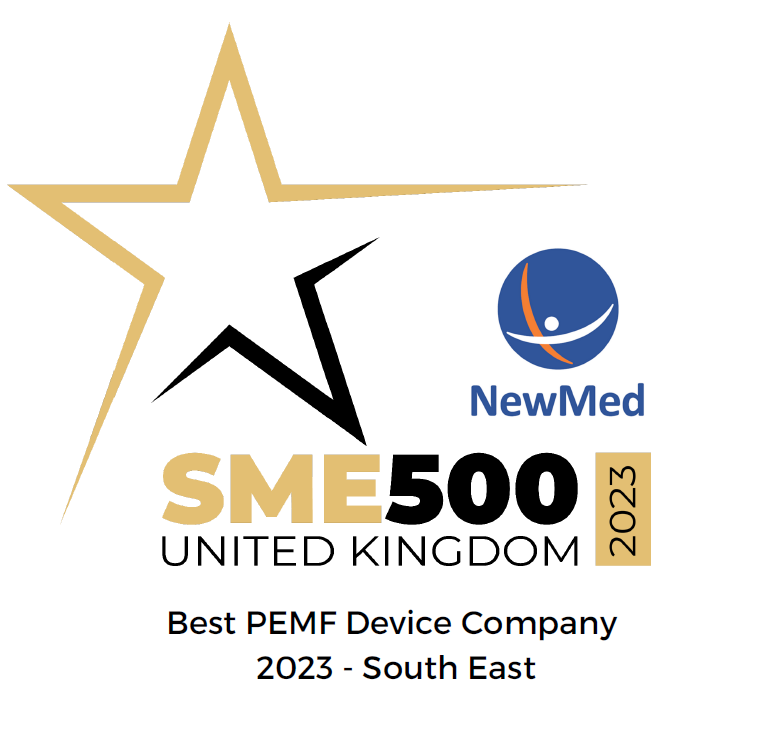 NewMed Ltd Wins Prestigious SME500 UK 2023 Award for Best PEMF Device Company in the South East
NewMed Ltd has been recognised as 'Best PEMF Device Company UK' by the SME500 UK 2023 awards, which aims to recognise the most dynamic small business across the United Kingdom. 
The team at NewMed Ltd are continuously working hard and putting in great effort to help implement PEMFs into people's health and well-being routine. Their large, diverse collection of PEMF therapy devices make them the UK's one-stop shop for PEMF therapy mats and devices. Alongside devices to suit all needs, NewMed is proud to offer 5-star rated customer support, both before and after purchase. 
As well as implementing PEMF therapy into the lives of people wishing to optimise their health, NewMed works hard to educate and inform those on the benefits of PEMF via various platforms including the PEMF Podcast, and the NewMed Education Hub, that offers a variety of online PEMF courses for those at any stage of their PEMF journey. 
Andy, NewMed's Managing Director, who has been working with PEMF and various different devices for nearly a decade, commented "I believe that myself and the NewMed team have gone above and beyond to help those across the world to optimise their health with PEMF. It is gratifying to have heard and seen so many great PEMF success stories and how it has changed the lives of so many. I cannot wait to carry on this PEMF journey and continue to help many implement PEMF into health and wellness routines across the globe. We are all proud that our efforts have been recognised and we have been named as the best company for PEMF devices." 
---